With Valentine's Day approaching, we are so focused on making sure we let the people in our lives know we l-o-v-e them. Between sending your long distance BFF a Valentine's Day card, baking sweet treats for the roomies, finalizing dinner plans with your boyfriend and setting a reminder to call your parents on the big day, it is easy to overlook your greatest love of all—you!
So, while, yes it is important to send those goofy greeting cards and purchase obscene amounts of heart shaped chocolates, it is equally important to take some time this Valentine's Day and shower yourself with some self love and praise. I believe it was philosopher Justin Beiber who once sang, "Oh, baby, you should go and love yourself."
So we asked our Style Gurus—What is the one thing you love most about yourself?
Check out their revealing, honest answers and some adorable selfies that make us have more #StyleGuruLove than we knew was humanly possible.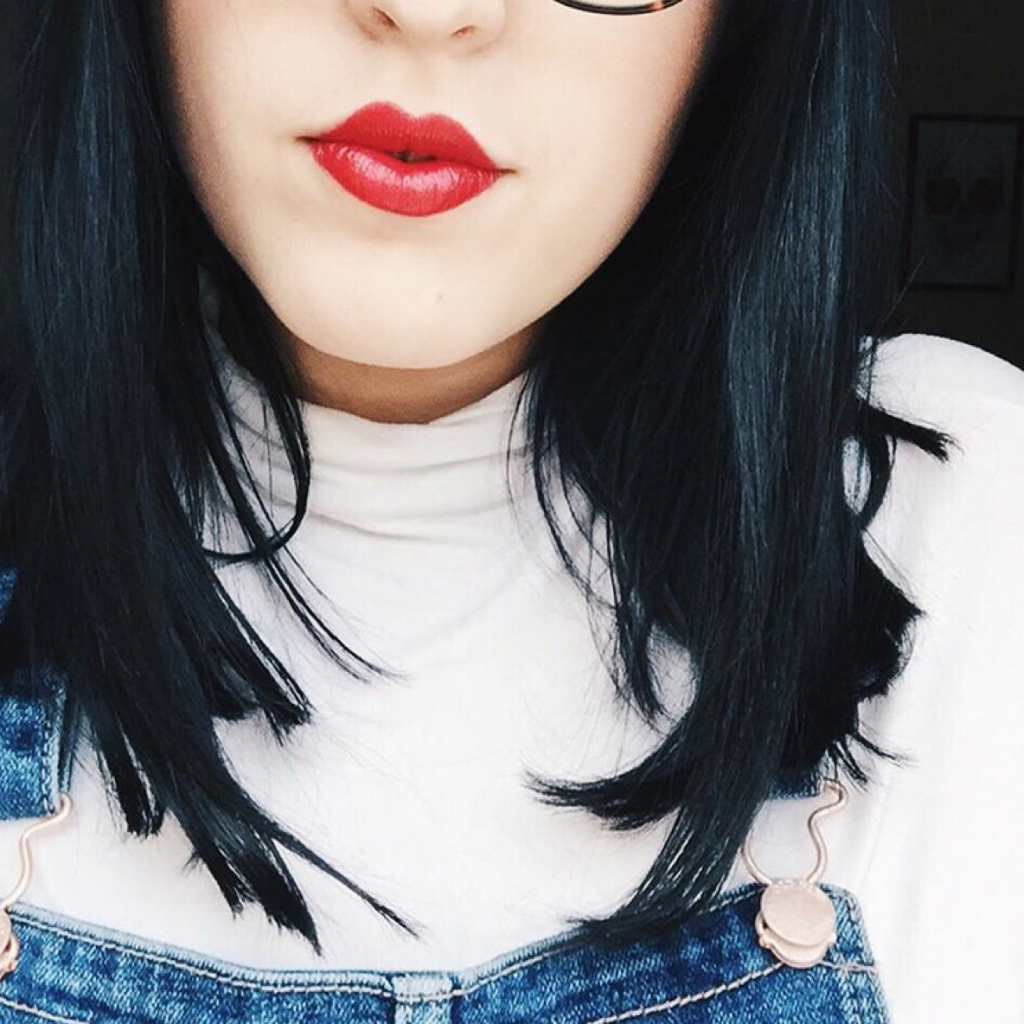 "I love that I am able to quickly adapt to new situations and keep a positive attitude (most of the time)." Elizabeth Morales, DePauw University
"My favorite thing about myself is how much I commit myself to things. As much as this can be overwhelming at times, I can't stand to let people down and I give everything I do 100%." Emily Potrzuski, Fairleigh Dickinson University
"My generous spirit and my loving heart." Abigail Gundler, Kent State University 
"I'm really loyal and I'm always looking out for the people I care about. I care really genuinely and deeply about everyone." Alaina Leary, Emerson College 
"I love that I am able to be independent and a best friend all at once." Cassidy Hutton, Lake Forest College 
"My fierce loyalty to my friends." Emma Seymour, Cornell University 
"My favorite thing about myself is how caring I am for others. I would do anything to help the ones I love!" Jordan Ratner, University of Delaware 
"I love that I am spontaneous and always ready for an adventure, it just makes life more interesting." Marie Recine, Oregon State University 
"My favorite thing about myself is how strong-willed I am. I can always see things from another person's perspective but I don't let anyone sway my opinions or feelings about anything." Shireen Mohyi, Michigan State University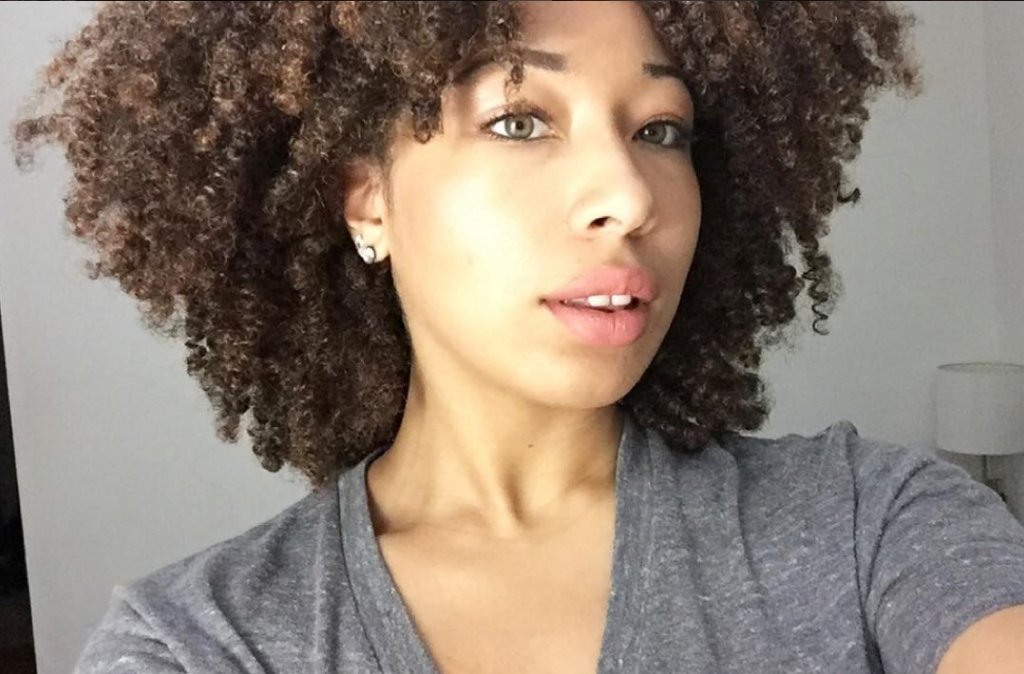 "My favorite thing about myself is my eyes. Growing up I got picked on for having tan skin and green eyes, but now I've learned to love it because it makes me different!" Laurise McMillian, University of Baltimore 
"My favorite thing about myself is that I'm always so positive and can see the better side of everything." Alexandra Donlin, Michigan State University 
"I love the confidence that I have to go after what I want, dress how I want and live my life boldly!" Kelsey Knepler, University of Wisconsin
"How much I care about people." Mariah Hicks, Indiana University 
"My personality, I love how I bring out the most in people. I also show my personality through my wardrobe choices." Aramis Harmon, University of Alabama 
"My compassion and ambition; I like to think I possess both of these qualities. Compassion means opening your heart, listening to others and really understanding someone's problems while showing them you care. Ambition means that nothing is impossible with a positive mindset and determination." Shannon Regan, Humber College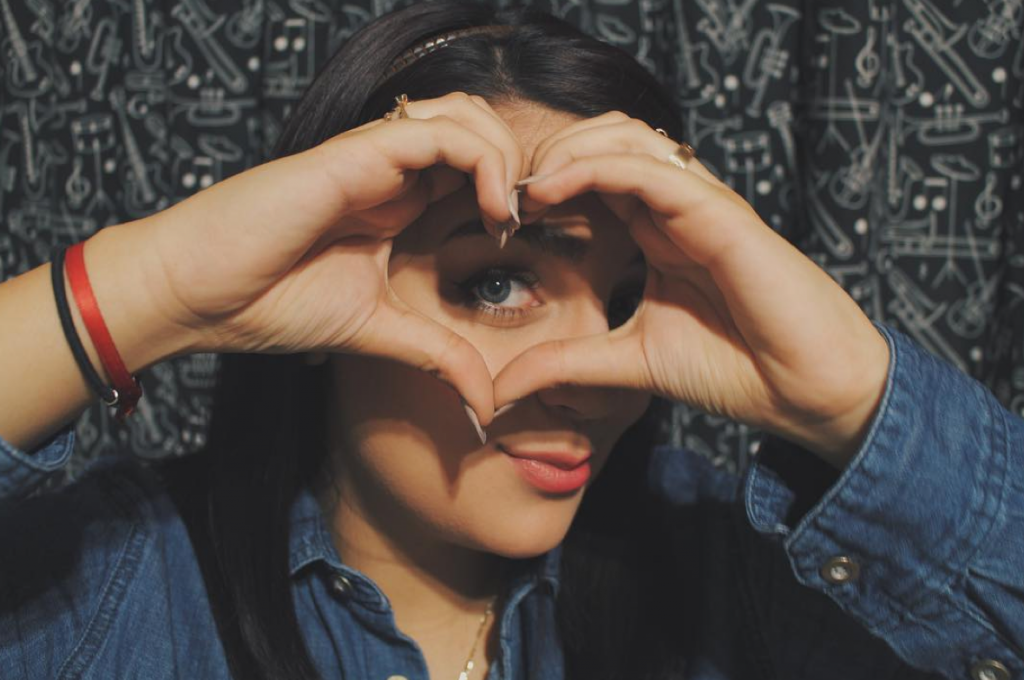 "My ability to befriend nearly anyone I meet." Kaitlyn Beck, Indiana University 
"My favorite thing about myself is my determination and productivity. I consider myself really organized and always on the ball and I like that." Alyssa DiFrancesco, Penn State University 
"I can handle any situation at any time! I am almost always calm, cool and collected." Heba Madi, Wichita State University
"My favorite thing about myself is that I am a hardworking individual that knows what I want in life. I am a strategic planner that always completes my highest goals!" Allison Dangos, University of Missouri 
"My favorite thing about myself is my approachability. I love making people feel welcome, comfortable and accepted." Kelly Noonan, University of Dayton 
"My hair is unpredictable, but I've learned to love its crazy curls." Madeline Farina, Kent State University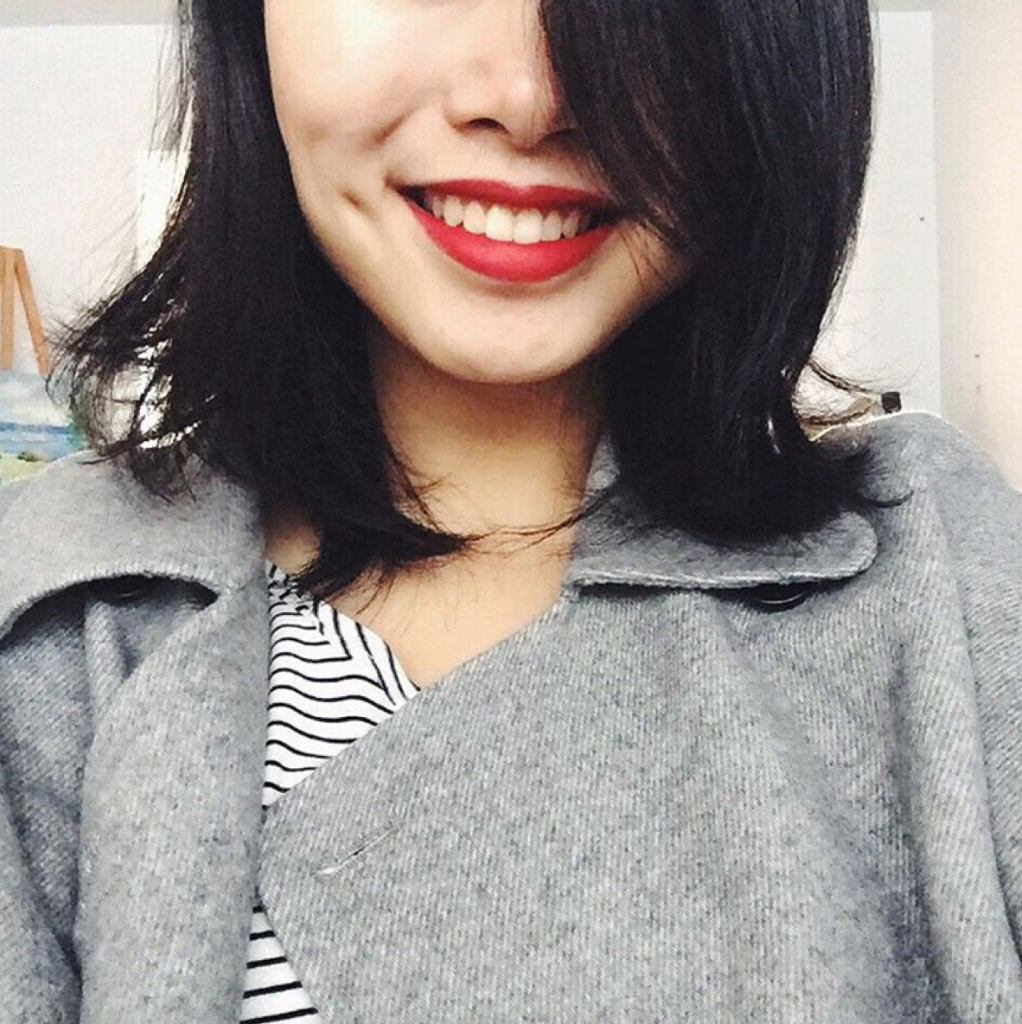 "My favorite thing would have to be my freckles! They add a hint of uniqueness, complement my hair and I find it interesting that you can now get fake freckles." Megan Quist, University of Minnesota 
"I can do me and not worry about what others say. I am always happy and in a great mood." Harry Xu, Ohio State University 
"My confidence to wear the craziest and most stylish outfit in the room, even when others never would." Eliza Huber, University of Iowa 
"My favorite thing about myself is my imagination. As a writer I can always rely on my imagination to come up with unique stories and I can rely on my imagination to get me out of tricky situations and to make ordinary days brighter." Shanna Merceron, University of Florida 
"I would have to say my favorite thing about myself is my blue eyes. I have brown hair and sometimes it really helps them pop!" Allison Keaton, West Virginia University 
"My favorite thing about myself is my love for my family and friends." Olivia Gracey, East Carolina University 
"My favorite thing about myself is my passion and drive to succeed and become the best woman I can be." Brittanie Glumm, Monmouth College 
"My favorite thing about myself is that I am always able to find the good in people and situations. There can always be an upside to things!" Grace Lofgren, University of Wisconsin 
"I like to think I'm uplifting. I always want to see people doing and feeling their best." Taylor Mierendorf, University of South Florida
"I love how passionate I am about things, especially fashion, running and math." Madison Schott, Seton Hall University 
"My ability to set my mind to something and not give up until its accomplished." Mallory Metzner, University of Delaware 
"Not to be cliche, but mine is my heart. I'm a very compassionate and caring person and I love to show others love." Nneoma Ajiwe, University of Texas 
"I like my eyes and my smile, they are two things that keep me going throughout the week." Ashley Williams, Ball State University 
"My favorite thing about myself is my loyalty to the people that I care about." Julianne Cavanaugh, James Madison University 
"My favorite thing about myself is that I'm a bit of a goofball. I think being able to laugh at yourself is a sign of maturity and having a good sense of humor makes life more fun!" Megan Peterson, Indiana University 
"My favorite thing about myself is my past. My past has helped shape me into the person I am today and I'm proud of who I've become!" Marissa Nardi, Manhattanville College 
"I love my passion. It drives me to step out of my comfort zone and challenge myself." Jessie Kwan, Binghamton University 
"I love that I am happy with life, whether it repays the favor or not." KoL Unger, Seton Hall University
"I really love my blonde hair! I never dye it and do not plan on changing it ever!" Cassie Sterwald, University of Wisconsin Green Bay
"My confidence. Thanks to years of asking Fashionista/os on the street if I can take their photo for my CollegeFashionista articles and my involvement in the Miss America Organization, I now feel confident in my self, decisions and aspirations." Courtney Pelot, University of Wisconsin 
"I am passionate, and not just about one thing. I have layers, and while they may not seem obvious when you first meet me, they are there." Megan McSherry, University of Southern California
"My favorite thing about myself is my willingness to try anything and everything. I can't say no!" Clara Livingston, Carleton College
"My favorite thing about myself is my ability to grow and learn. I love learning from my experiences because each one teaches me something about myself." Lyuda Kusel, Indiana University 
"My favorite thing about myself is my hardworking mentality. Although life may get a bit stressful with all of the things I have on my plate, it's so rewarding producing work that I'm proud of or helping someone out whenever I can." Norah Murphy, Parsons the New School for Design
"My favorite thing about myself is my maturity and my patience in working out difficult situations." Emma Steiger, Muhlenberg College
"My tattoos. I have 20, and 17 of them I inked myself!" Hannah Littlefield, Oklahoma State University 
"My favorite thing about myself is my natural ability to embrace change. I'm not afraid to try new things and I try not to let fears hold me back." Amelia Burns, Temple University 
"My eyes are my favorite thing about myself because of their green color and size." Jenna Swanholm, University of Rhode Island 
"I'd have to say my bubbly personality and being able to make other people smile! You have to keep spreading the sunshine!" Madeline Leon, Kent State University 
"I really like my eyes. They are a vibrant green, a very unique shade." Emily Mattice, Virginia Commonwealth University 
"My favorite thing about myself is my ability to push myself through tough situations. I may cry about it later, but right there in that moment it's all about getting the hard work done and taken care of." Nilla Austin, Middle Tennessee State University 
"I am patient. I think this trait makes me the laid back person that I am and helps me with relationships, friendships and achieving my goals." Karly Siegel, Ohio University 
"My favorite thing about myself is that nothing stands in my way—I never give up!" Celeste Santello, York University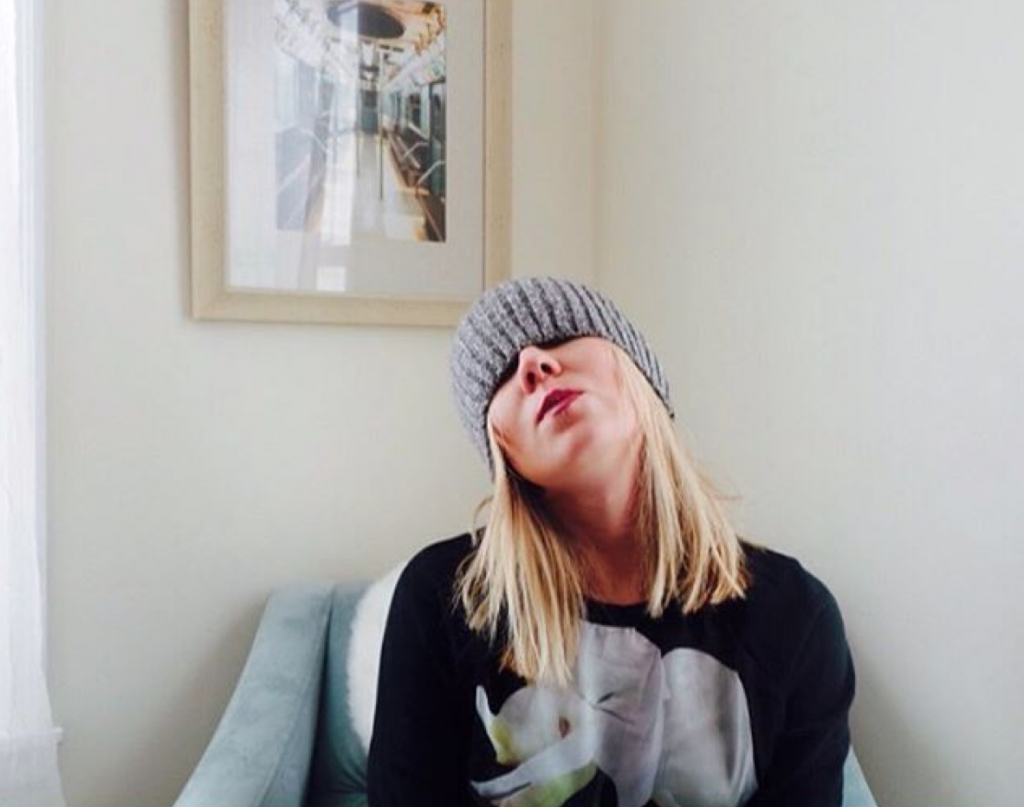 "I'm really proud of my ability to be compassionate. I think it's really important to remember that everyone has their own story." Taylor Palmby, University of Wisconsin 
"My favorite thing about myself is undeniably my freckles. There's perfection in imperfection and they make me, me." Tessa Vogel, University of Wisconsin 
"I am very Dutch, which means when everyone comes back from their winter break trips and takes pictures with me, they look ten shades darker than usual. It makes people laugh, and I love making people laugh." Ashley Kirkland, Drake University 
"My favorite thing about myself is that I am extremely open-minded. I am always willing to consider new ideas and make myself aware of different perspectives." Penda Sarr, University of Toronto 
"My favorite thing about myself is my red hair. It makes me stand out and makes me bolder." Mackenzie Schoenherr, Ohio University 
"My favorite thing about myself is my beauty marks! I used to be very self-conscious of them, but I've come to realize they make me unique." Alexa Healy, Penn State University 
"My favorite thing about myself is my ability to see potential in others." Katie Campione, University of Florida 
"My favorite thing about myself is my self-confidence! I can do whatever I want without thinking about anyone else's opinions." Katie Keogh, SUNY Oneonta 
"My favorite thing about myself is that I will stand my ground and stand up for others when I know I should. It took me a long time to get there and I'm proud that I now have that power." Tja Shorr, University of Colorado Boulder 
"I am big into being me, whether it is changing my hair color or putting on a red lip and winged liner. Love yourself and everything about you because then everyone else will jump on board!" Krista Irish, LIM College
"The fact that I never give up on something I really want. If there's a will, there's a way!" Madeline Archambault, Temple University 
"I am most happy when experimenting with fashion, beauty, writing, singing, dancing, acting or drawing. Creativity is my favorite thing about myself because it is what fuels my thirst for a vibrant life." Cady Brimacombe, University of Victoria 
"My favorite thing about myself is my positive outlook. I am always so excited to see what the future has in store for me." Tiffany Rutkowski, The College of New Jersey
"My favorite thing about myself is my confidence. It's the perfect addition to any ensemble!" Bri Martinez, Portland State University 
"My favorite thing about myself is my pale skin; I've learned to love my pale skin because I can rock any shade of lipstick or nail polish. Forget the fake tans!" Tori Radday, Philadelphia University 
"My hair. It is fun to have the ability to manipulate your hair from beach waves to ballet buns." Vanessa Galindo, Florida International University
"I like that I put a lot of effort into achieving my goals. I know when it's time to chill and relax, and when it's time to work!" Catalina Muñoz, Universidad de los Andes
"I like my sense of intuition—how I instinctively understand people's emotions and the subtext of their conversation." Zoe Vernick, University of Massachusetts Amherst
"My favorite thing about myself would be my willingness to meet new people. It's nerve-racking at first but getting to know someone new can be fun!" Anna Gavalick, Bradley University 
"My favorite thing about myself is my creativity. I dance, paint, write and do a lot of artistic things and I think it helps me see the world in a different way." Jessica Ricks, Towson University 
"I'm always true to my own beliefs and personality. I feel accomplished in knowing I'm never anyone but myself." Erin Schulenberg, University of Wisconsin 
"My favorite thing about myself is my spirit—I always have a smile on my face no matter what!" Madison Morrow, Arizona State University 
"My love for always wanting to test myself and push my boundaries. This has helped me realize talents I never knew I had, giving me more confidence and optimism in my everyday life." Sammy Hickman, Pace University