With school coming right around the corner everyone wants to make a good impression. However, we know how hard it can be to get up for that 8 a.m., let alone to look presentable for it. Of course, you could just throw on an old oversize sweatshirt and leggings and call it a day, but if you can make it look like you spent hours getting ready without the effort, why not? Here are a couple of tips we've found to look like you tried without actually trying at all.
1—Lipstick. Lipstick is debatably the easiest trick of them all. By rocking a brighter color on the lip, it gives the implied idea that time and effort were put into the look. Additionally, bright lipstick draws the attention to your lips as the center of the look, leaving room to wear whatever cozy options you want to throw on without looking lazy.
2—Statement sleeves. Statement sleeves are a huge trend right now. Both tops with classic bell sleeves or tops with short, wrist flares can be just as comfortable as a basic sweater, but they still have a more feminine and refined vibe.
3—Dresses. Wearing a dress automatically makes people think you look nice for the day while only taking about five minutes to do it. Just throw on any dress, pair with a sandal for a polished look, and walk out the door.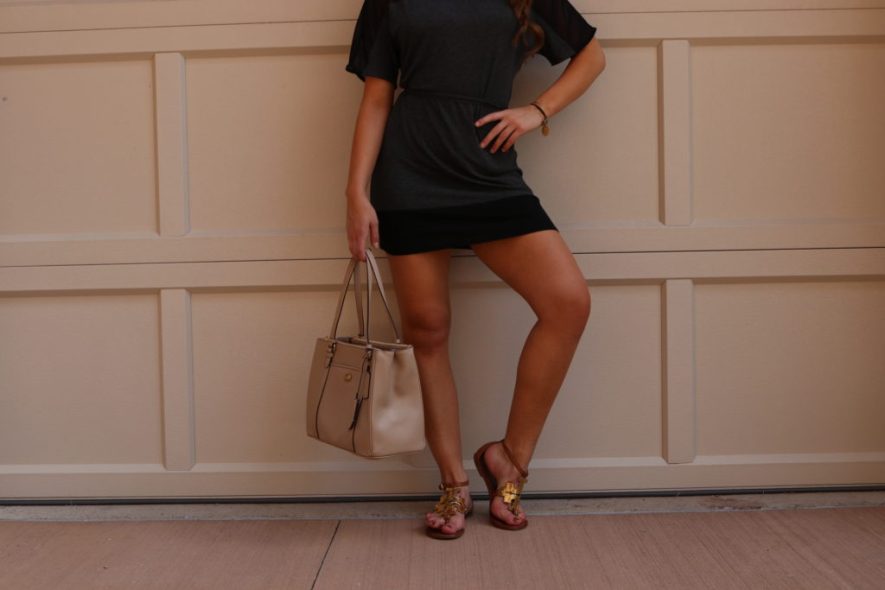 4—High-waisted. High-waisted bottoms have made a huge comeback. Not only can they be more comfortable than low/mid-rise jeans, but they put the emphasis on your waist and thin you out. Once you find a pair that fits you perfectly, they're a great option for when you want to look more dressy than you feel.
5—Short heels. Not all heels necessarily mean giving up your comfort to look cute all day. Many options including shorter, thicker heels can be super comfortable (and easy to walk in) while still changing the intrigue of your outfit to be posh.
6—Statement bags. If you invest in a bag with bright colors or a bold pattern, you can utilize it to be the center of your look. Keep the rest of your outfit simple with neutral colors, and let the bag steal the show.
Let us know your effortless fashion secrets. Show us on social media and don't forget to tag @Cfashionista!