When it comes to career advice, it seems like everywhere you look gives you different advice. The job and internship search can feel even more overwhelming when you don't know whose advice is right for you.
We recently hosted a power breakfast with our University of Michigan community members and their extended network at The Graduate Ann Arbor. Students were eager to cut through the clutter and get advice directly from college fashionista's founder, Amy Levin.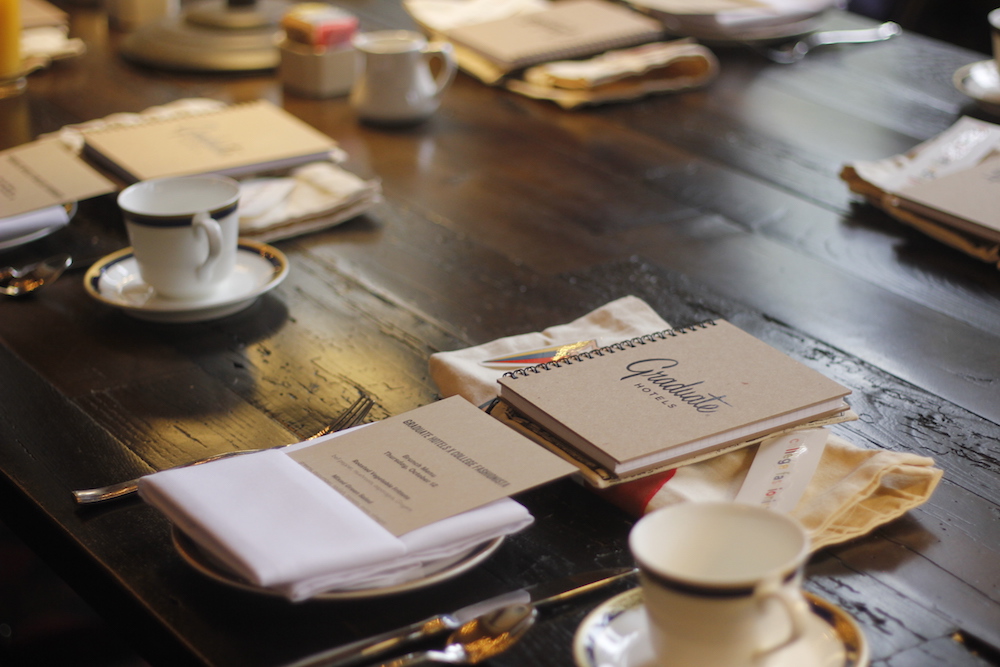 The questions had a common theme — how do you make a positive impression when you're new to the industry? Her advice was twofold, but simple. One, be yourself. (We know, this is the same advice your mom gives you, but it's true.) In the hiring process, interviewers aren't just looking at your experience. They're trying to get to know you — they want to have a full understanding of your personality and how it will blend with the rest of the team. The key to showcasing your personality is being prepared. Get to a point where you feel at ease with interviews and can let your personality speak for itself.
Two, keep learning. Getting overly stressed out with the job/internship search isn't going to help you. Take time to enjoy your passions and read for fun. Enjoy the school of life, it will give you more to talk about outside of just your experience.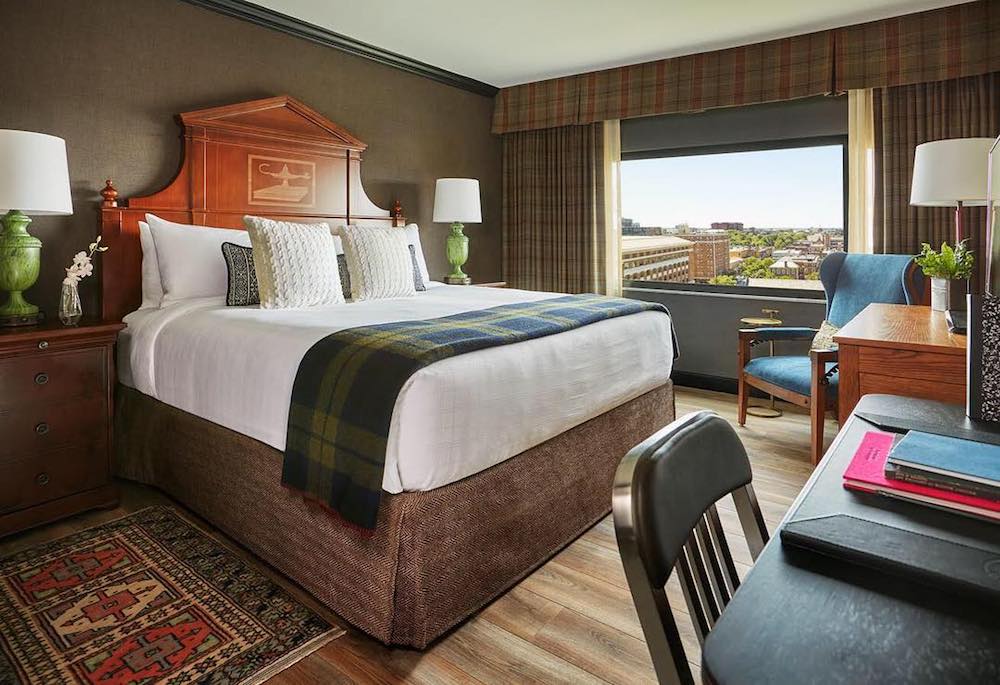 Wondering how to do all of this while still in school? Force yourself to take a time-out. Sometimes a staycation is the best way to get back on track. Taking a weekend to yourself to catch up on sleep, read, and reenergize does wonders.
If you don't want to venture too far, Graduate Hotels are the perfect spot. The boutique hotels brand brings a hyper-local experience to local students and travelers at soon-to-be ten locations near major campuses. The rooms are luxurious but cozy — a combination sure to set your creative wheels turning.
Created with Graduate Hotels