Something about a fresh manicure makes me feel so put together. In fact, I've come to realize that booking a nail appointment is one of my favorite forms of self care. But recently I've been feeling inspired to switch it up from my signature single-color, round-tip mani and thankfully, the College Fashionista community has my back. Funky nail art is a 2021 trend that the CF community has embraced with open arms (okay, more like hands) and it's safe to say I'm inspired! I've saved the following pics as inspo so get ready to screenshot—you'll want to bring these photos to your next nail appointment, too.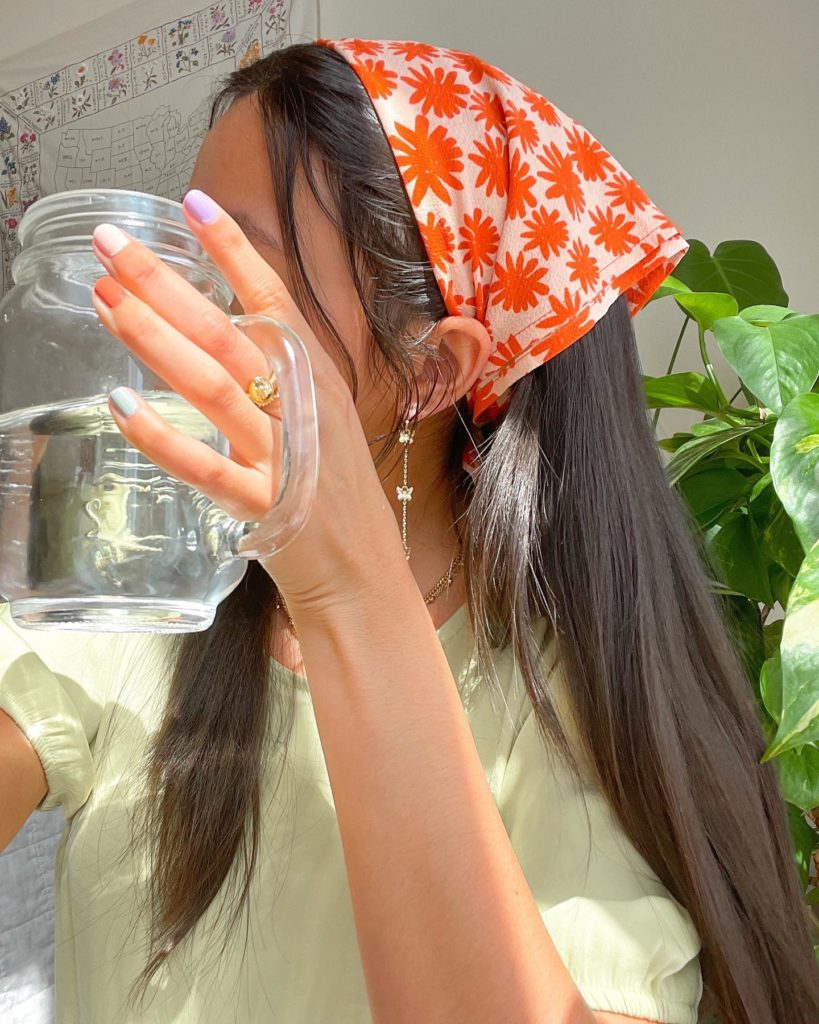 Multicolor
Ready to dip your toes into the funky mani trend? Multicolor nails are a great place to start. Go bold with bright colors or try multiple pastel hues for a fun springy look.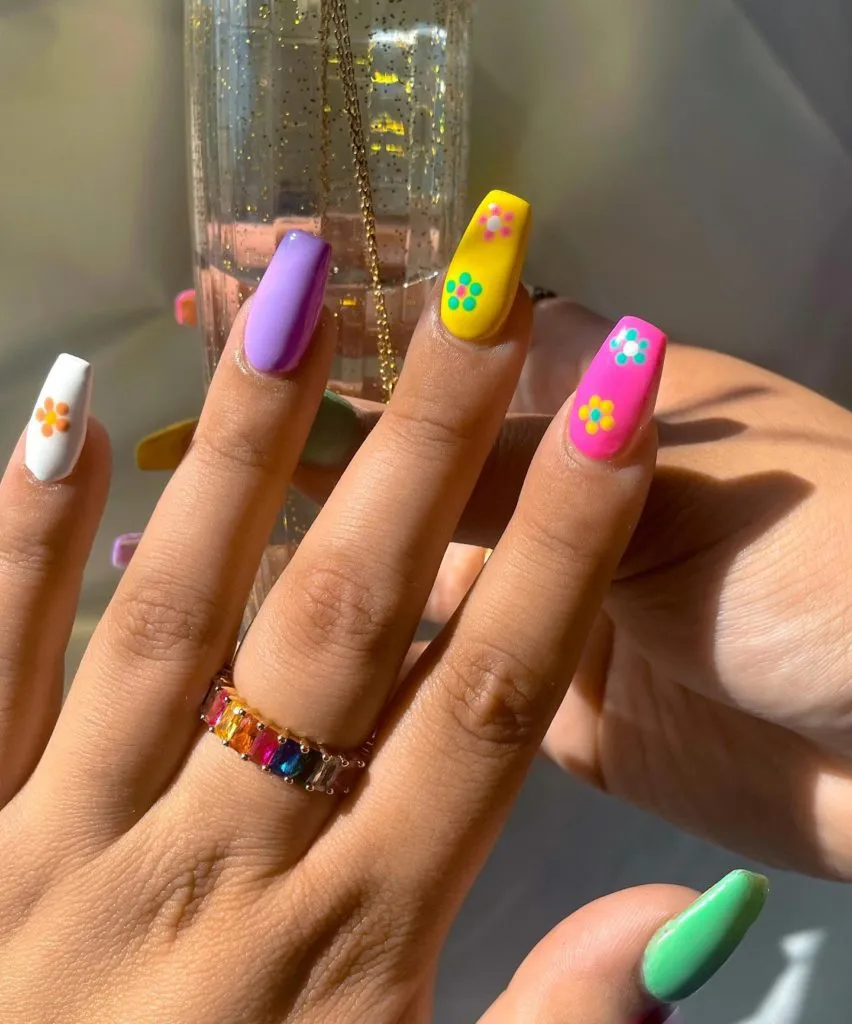 Daisies
Flowers for summer…groundbreaking. But actually though with this nail trend! Colorful daisies on each nail make for the perfect warm-weather manicure. Not to mention these groovy florals pair perfectly with all the '70s fashion trends taking over this summer.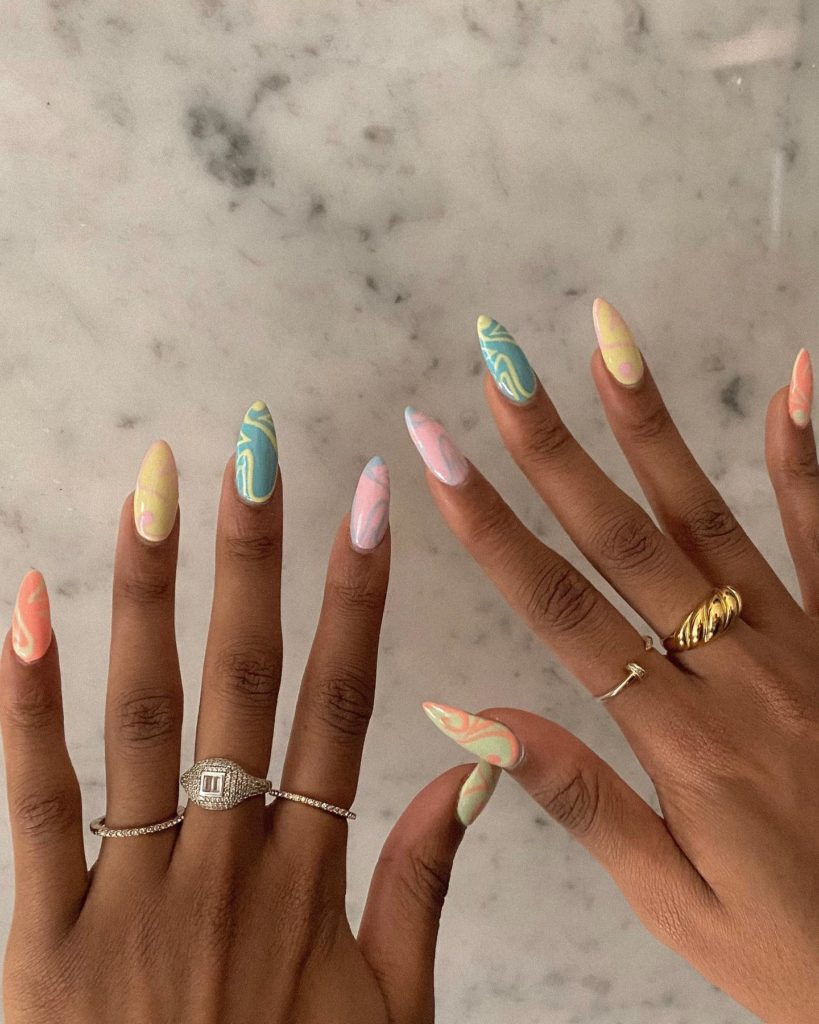 Wavy Lines
Wavy lines have been one of the most popular designs with our community members. This funky style looks great in monochromatic polish shades, multiple colors, or even over a clear base.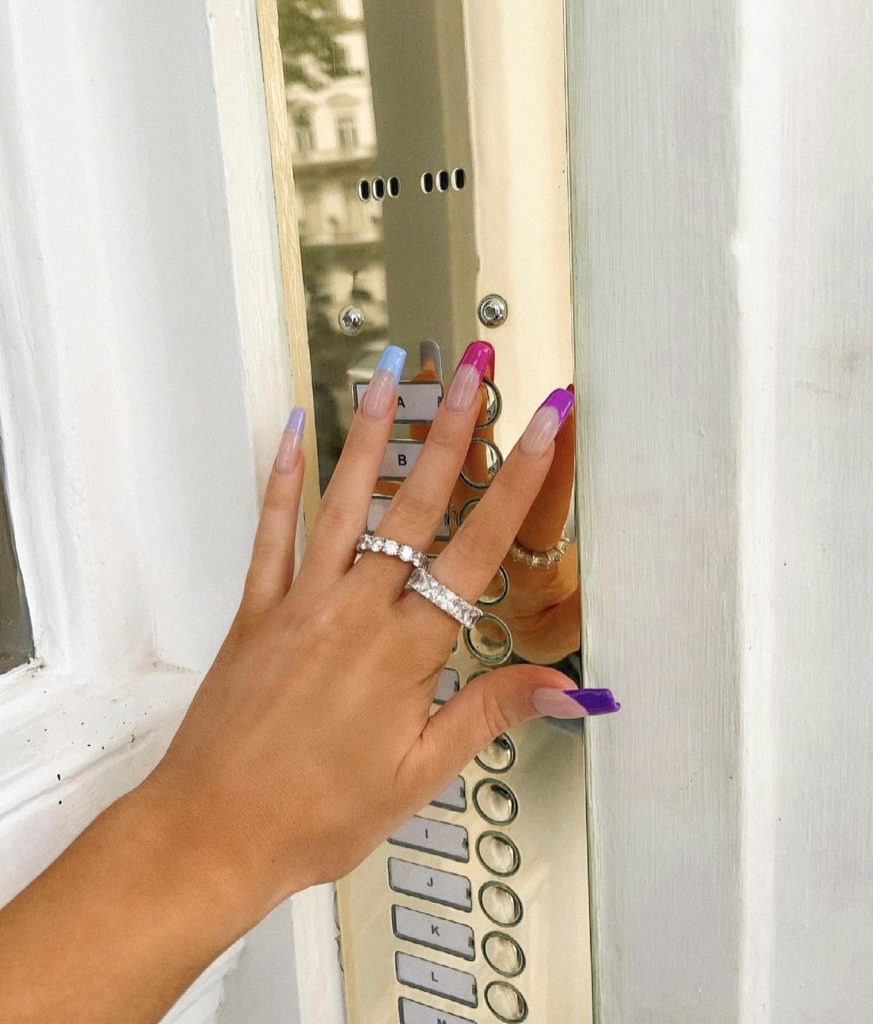 Colorful French
A french manicure is the most classic take on nail art but switch it up at your next appointment with colorful tips instead. This trend looks good with any color and is super easy to DIY at home, too.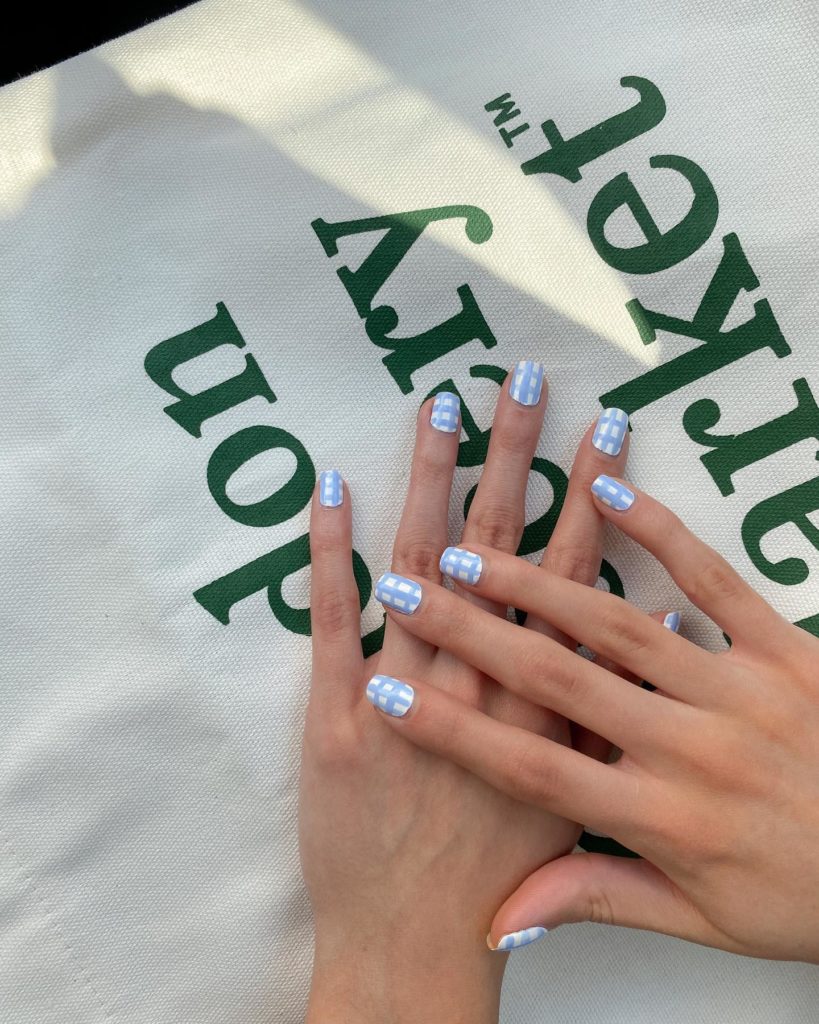 Gingham
I don't know about you but my summer plans include picnics, picnics, and more picnics so this plaid design will be my new go-to. Snap a pic of this manicure and your picnic spread for the #ManiMonday post of the summer.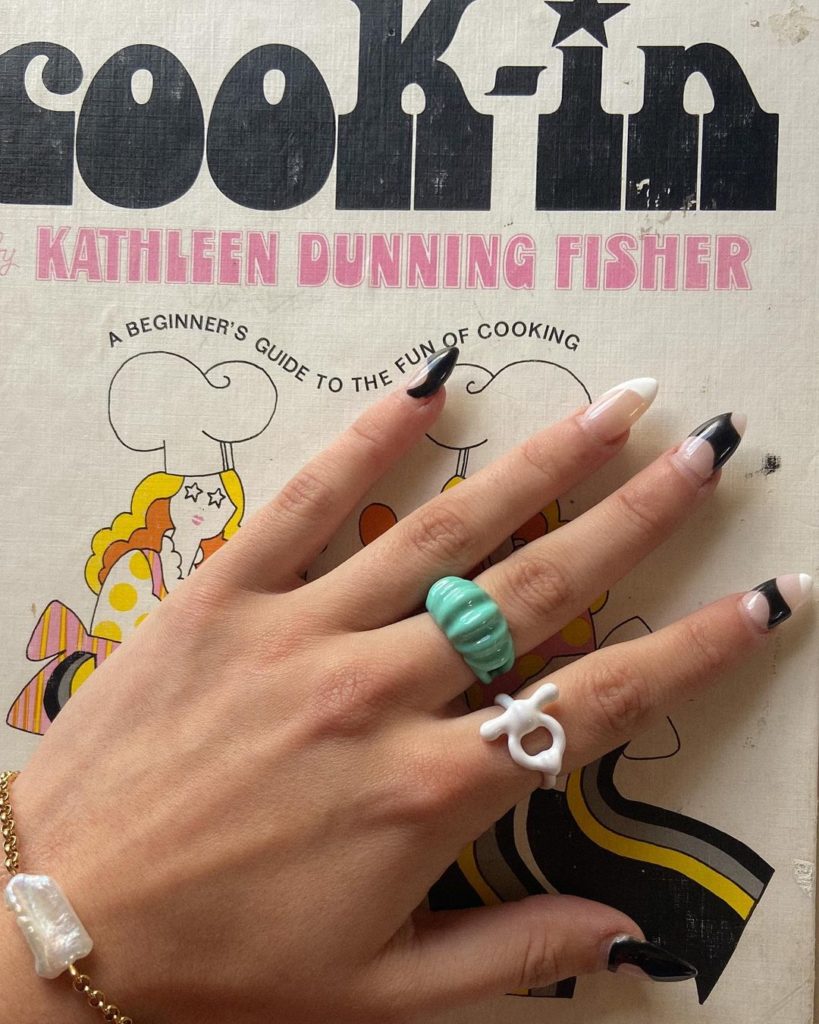 Negative Space
I know this article has been all about nail art but the space around the design is equally important! Start with a clear base and ask your nail tech to paint abstract shapes on your nails. The negative spaces left during this process will have a major impact on your mani.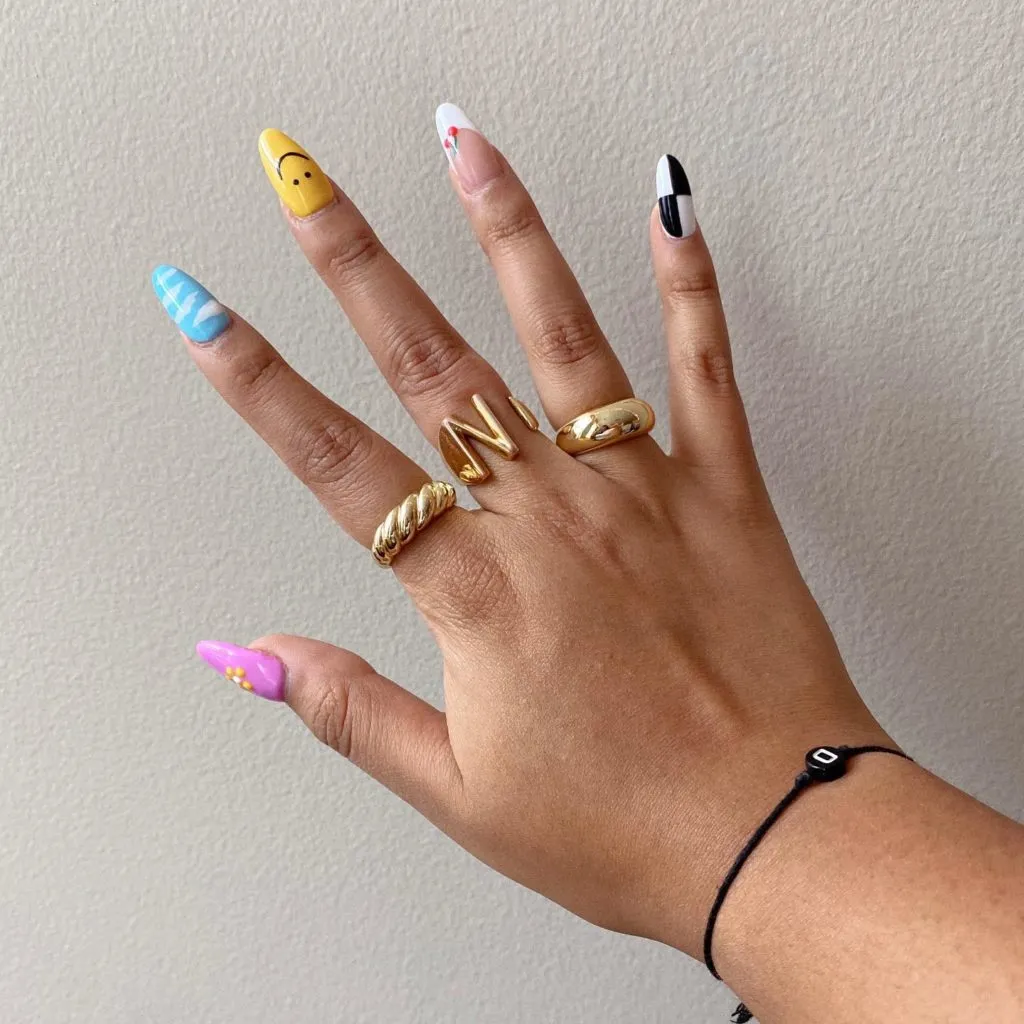 A Little Bit of Everything
I am indecisive on any given day but nothing sends my indecisiveness into overdrive quite like a trip to the nail salon. We all know picking out a nail polish shade is a near impossible choice and, trust me, the same goes for nail art. So next time you can't make up your mind, try a different design on each nail for a statement set.
Which nail design are you bringing as inspiration to your next manicure appointment? Let us know in the comments below.
Featured photo by @sydneyhopeee