If there's one beauty staple I've committed to recently, it's a powerful red lipstick. A pop of lip color not only helps me feel put together during back-to-back video calls, but it brightens my look overall, especially on the days when I need a million cups of coffee to get going. While I'm used to wearing my same go-to lipsticks, I recently tried a new lipstick line from FLEKK, and I love how each shade gave me just the colorful (and hydrating) boost I needed!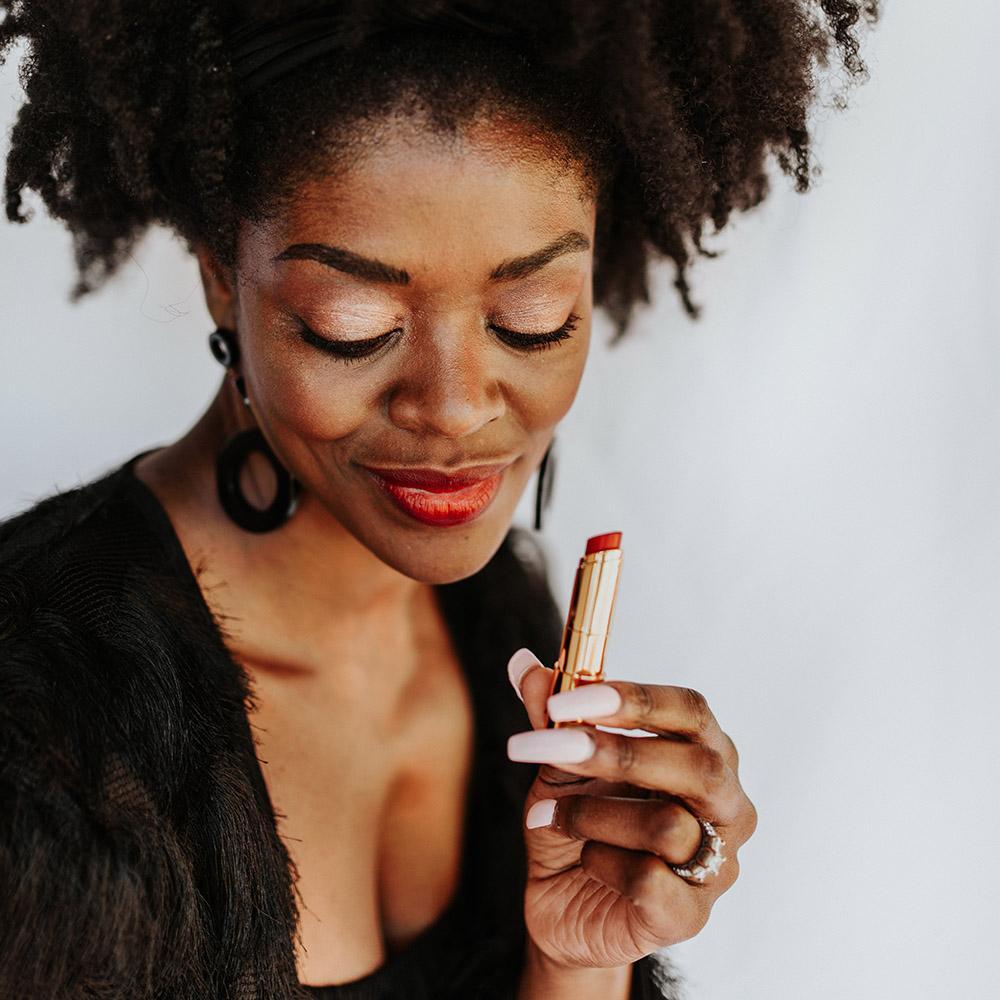 FLEKK was founded by Lindsey Forrest, a celebrity makeup artist who has created bold looks for countless faces at the Golden Globes, New York Fashion Week, and more. FLEKK's newest product, called LIPSTIKK, operates as a three-in-one lipstick, lip stain, and lip balm. Whether you want to brighten your look for back-to-back video calls or you're looking for a lip color to last throughout your weekend, this just might be the one.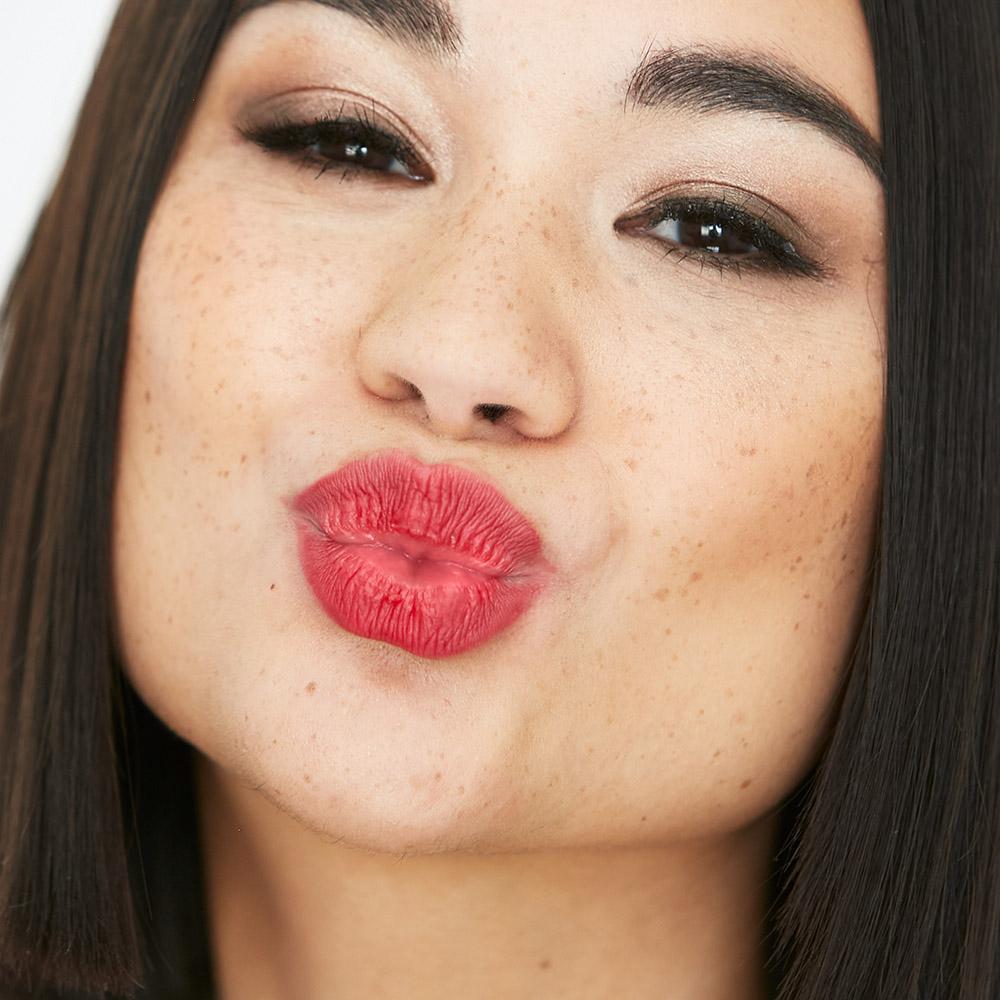 If you normally have dry, chapped lips like me, you'll be surprised at how moisturizing these lipsticks are. Each one glides on smooth like a nourishing lip balm, yet the rich color lasts like lipstick — plus, there's no chalkiness! I swiped some on over the weekend while running errands, and was surprised to find that the color lasted for a long time, even under my mask, which, TBH, can be a struggle.
The LIPSTIKK Trio features three classy colors: XOXO (light pink), ILY (medium pink), and #LOVE (red). I'm a sucker for deeper shades, so #LOVE was my favorite, but XOXO and ILY are both great options for when you're aiming for a more natural, understated look.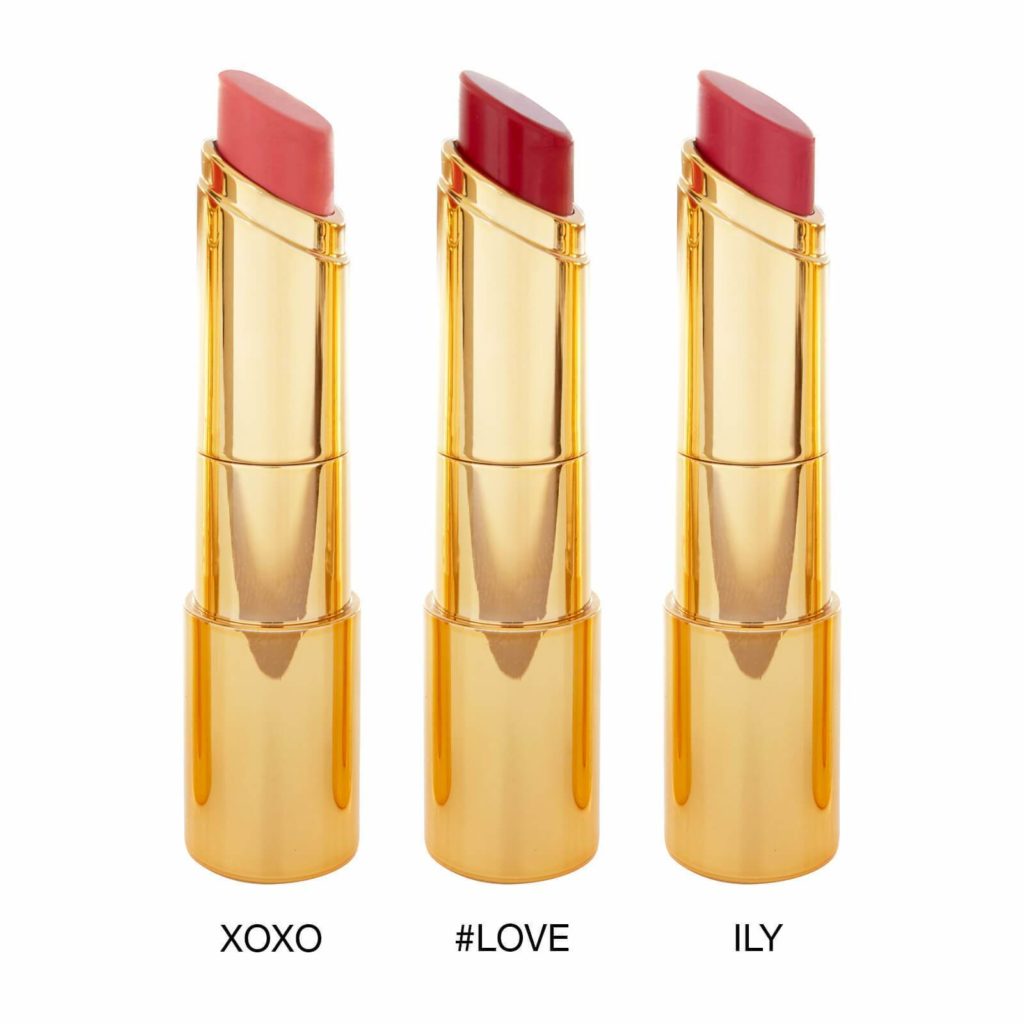 In my book, there's nothing more iconic than bold lipstick to transform your look. If you're ready to spice up your makeup routine and try a three-in-one lipstick, lip stain, and lip balm, check out FLEKK's new line and snag The LIPSTIKK Trio to try all of the new shades!