"Dress for the job you want," is a frequent utterance from fashion gurus and motivational office posters alike. But what do you do when you have the job you want and you're just adjusting to the whole business casual look? Adapting to office attire after years of collecting clothes for campus can be difficult, especially if you're a recent graduate just getting started in a career field.
While the clothes at workplace-friendly stores like J.Crew and Banana Republic have caught my attention in the past (and definitely found their way into my wardrobe), I am definitely not the kind of girl with a closet brimming with corporate digs. In recent years, most offices are taking a more laid back approach; you can count on fashion industry jobs privileging creativity over traditional professionalism. But, there are still some jobs that require you to look a certain way—and I'm here to test out office-appropriate looks.
I took a look at my old casual wear OOTDs to see what I could rework for an office casual look. With a few button-downs and slacks, I found the perfect mixture of my own style. These outfits meet workplace standards without purchasing new pieces. Dressing for the job you want is ideal, but sometimes you got to get through readying your wardrobe for the one you currently have.
The Accessory
Silk bandanas are simply work-appropriate chokers—and who doesn't love that? Throw on an ascot to add some intrigue to a typical casual look.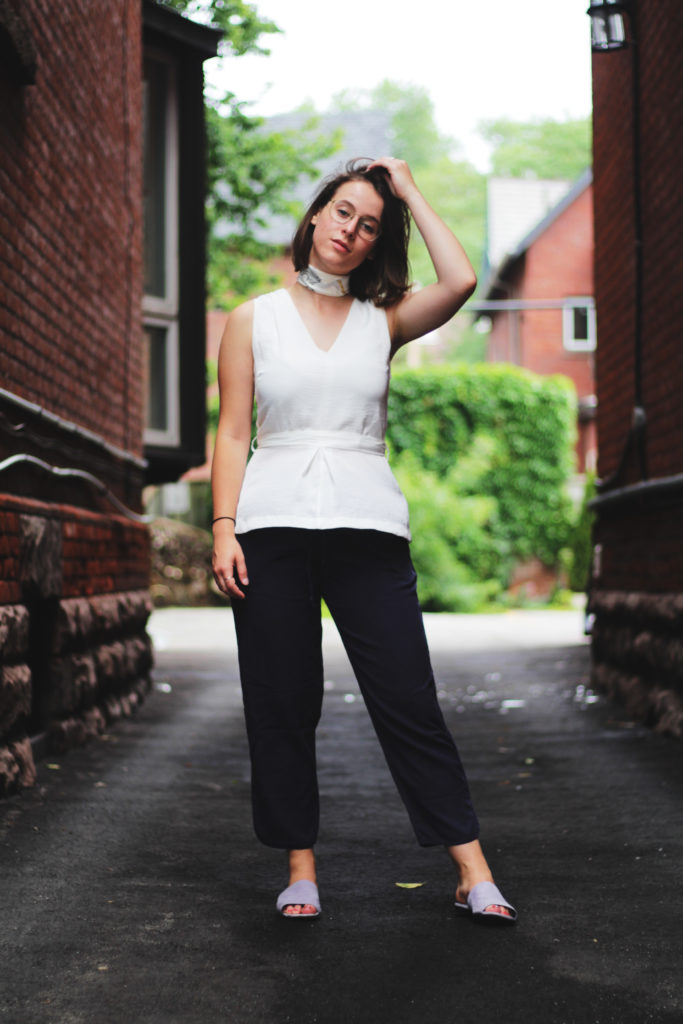 The Top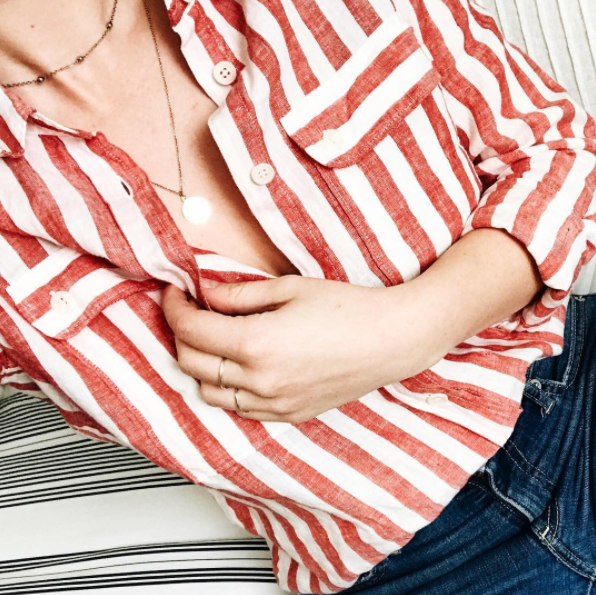 This J.Crew top's sweet lines make for the perfect blue denim companion, as per a previous article of mine for CollegeFashionista. I wanted to make it work for the everyday work environment after associating it with the everyday for so long.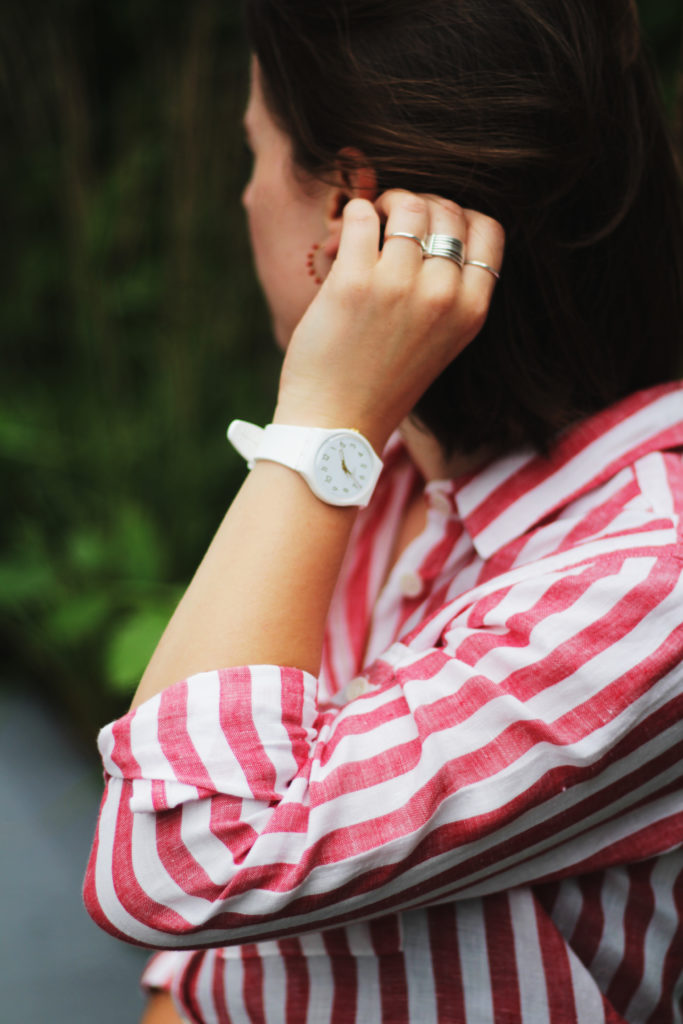 The Suit
Who said that all power suits need to be boring? Taking a culotte jumpsuit and layering it is perfect for a heavily air conditioned workplace. It has the drama of a suit without all the fuss and (sometimes dated) look.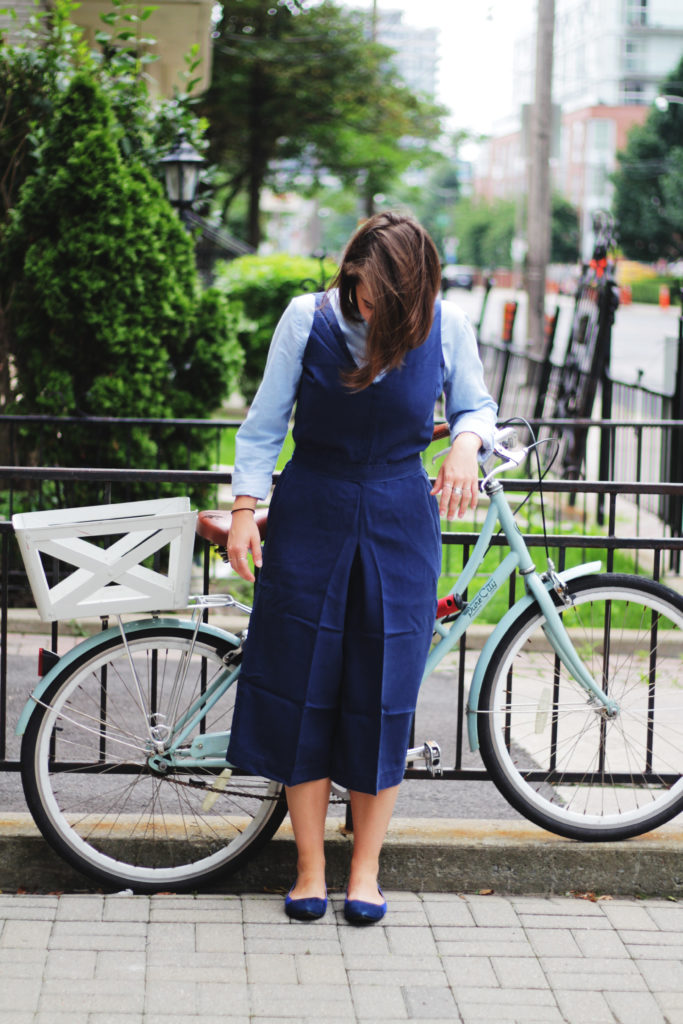 Have a garment or accessory you are struggling transitioning to your post-college life? Let us know below in the comments and we can help transform the piece from casual to business casual!