Presented by College Fashionista x Lulus
This is a sponsored feature. Opinions are 100% our own.
Isn't getting ready for a new semester the absolute best?! Texting your friends to see which classes they're in, starting to mentally decorate your dorm room – and my personal favorite – buying new clothes to upgrade your closet.
The thought of breaking in a pair of shoes while walking to class is exciting after a year of sitting inside on the couch. So, this semester you should vow to go all out with your 'fits. Make this not only the most stylish semester by refreshing your wardrobe, but also the most fun.

Need a place to start? Get outfit inspo for your GNO's, mixers, date nights and more, with these top Lulus choices that include the hottest trends of the year.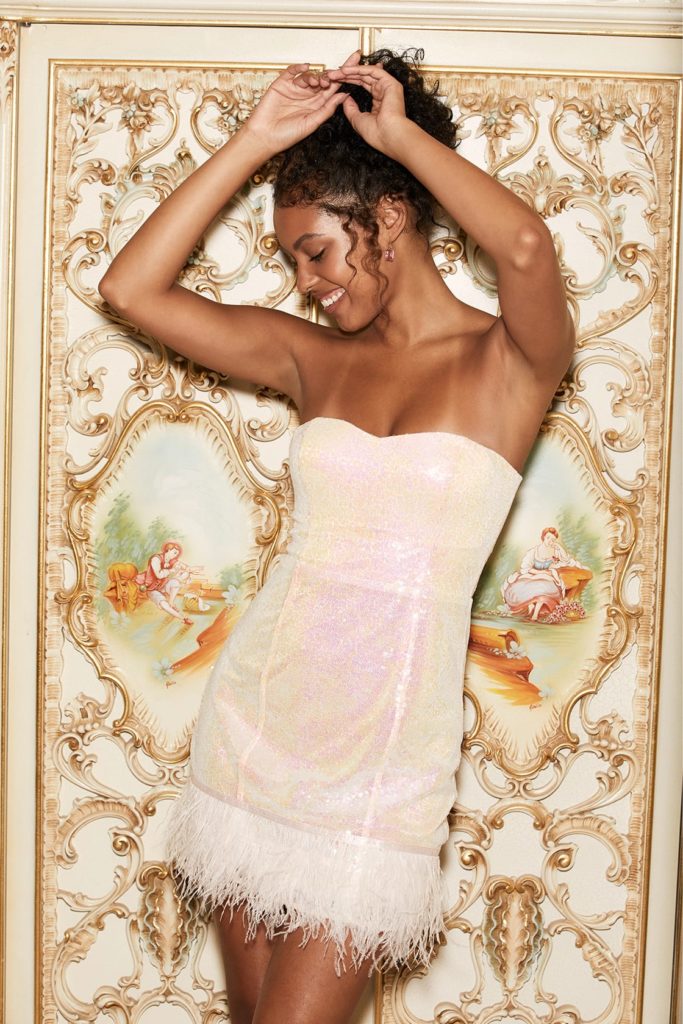 You'll quite literally SHINE during the first mixer of the year with this dress! Covered with sequins and trimmed with light pink ostrich feathers, you'll be the center of attention!
Shop here; $78
2. Cutout On The Town Black Cutout Bodycon Dress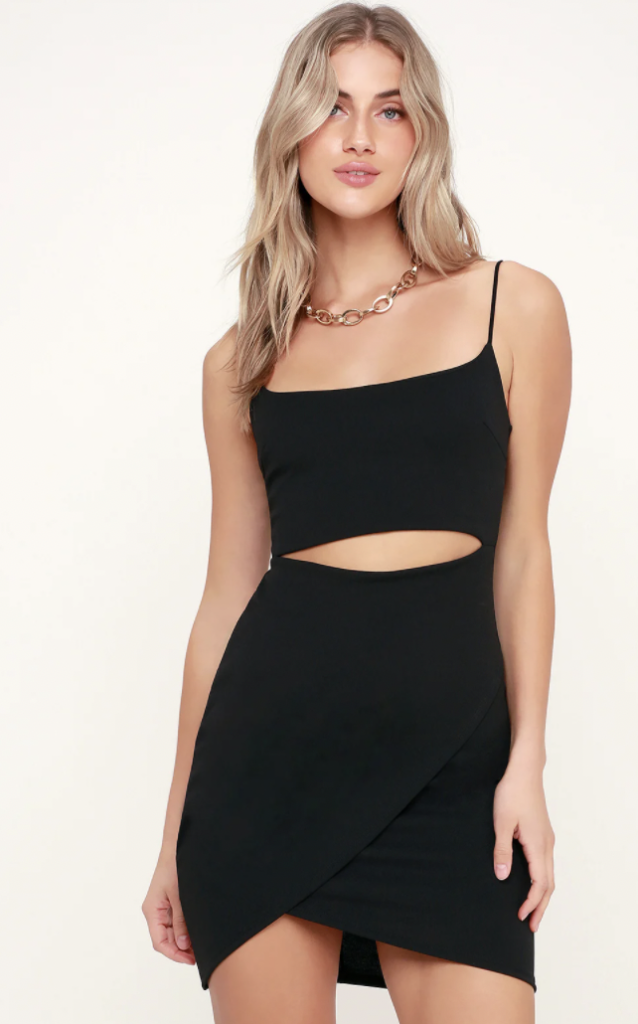 All the school year stress will be cut out of your life when you put on this fitted cutout dress! And since cutouts are a major trend this year, you know you'll be the best-dressed and most fashion-forward one at the party.
Shop here; $44
3. Cultivate Your Love Navy Blue Floral Print Organza Skater Dress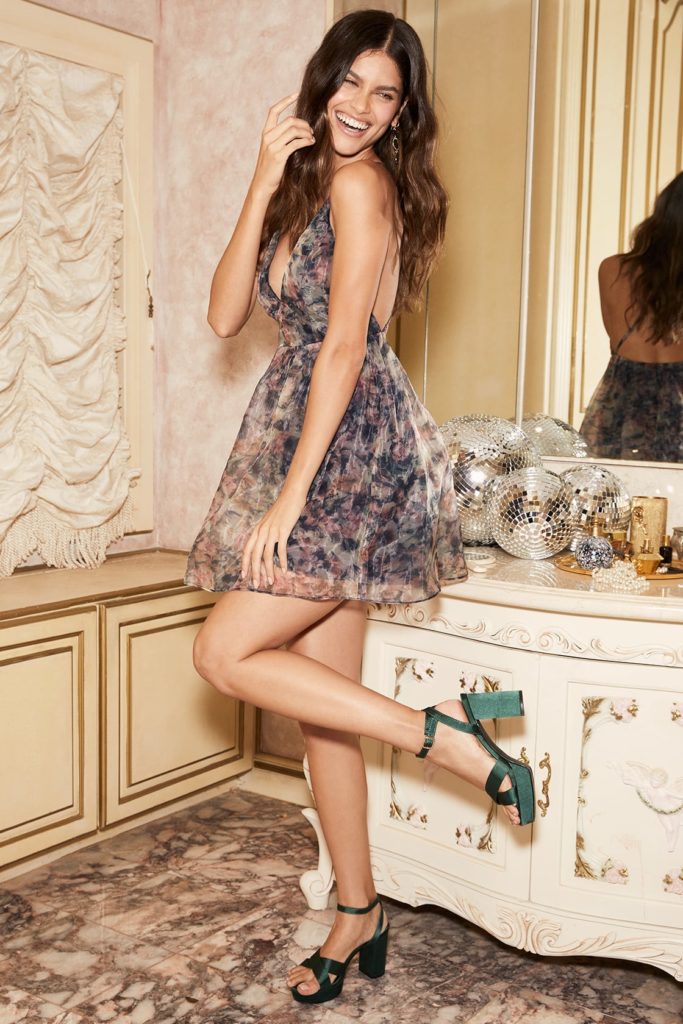 This floral dress isn't just cute – it's also totally practical! With its stunning V-neckline and long adjustable spaghetti straps that crisscross at the back, socializing the night away in comfort and confidence has never been so easy. Bonus? The twirly skater skirt is perfect for dancing with all of your BFFs!
Shop here; $78
4. Spark Your Interest Mint Green Multi Sequin Bodycon Mini Dress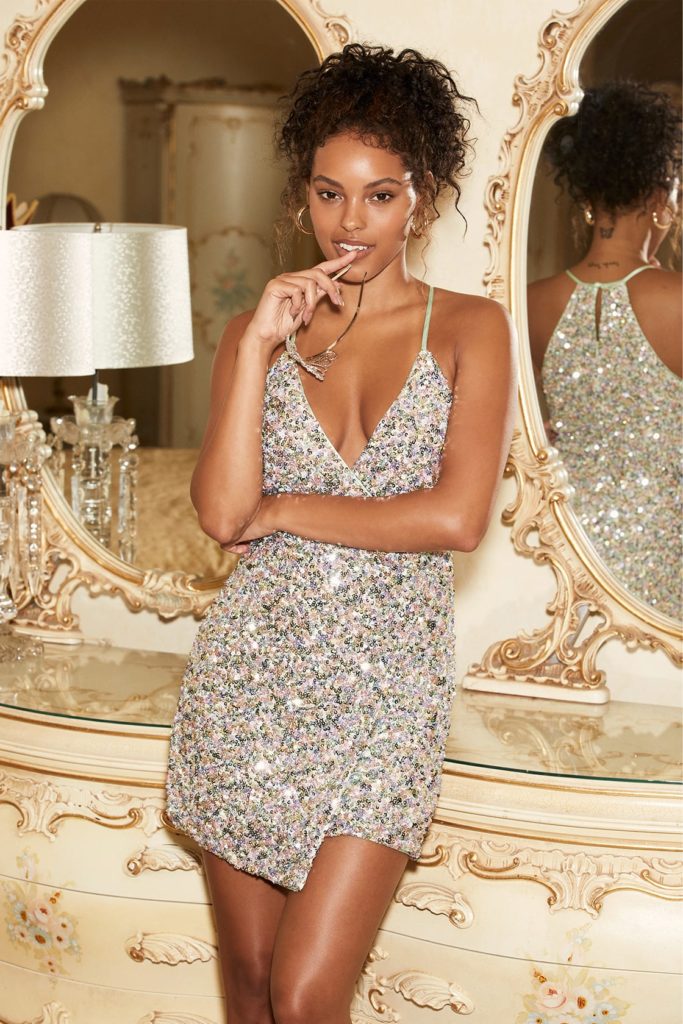 Your wardrobe should totally mirror who you are as a person – and this multi-sequin bodycon mini dress perfectly matches your sparkly personality. The mint green hue will also last you multiple seasons, so you can get a ton of use out of your new fave 'fit.
Shop here; $74
5. Striking View Black Multi Metallic Halter Romper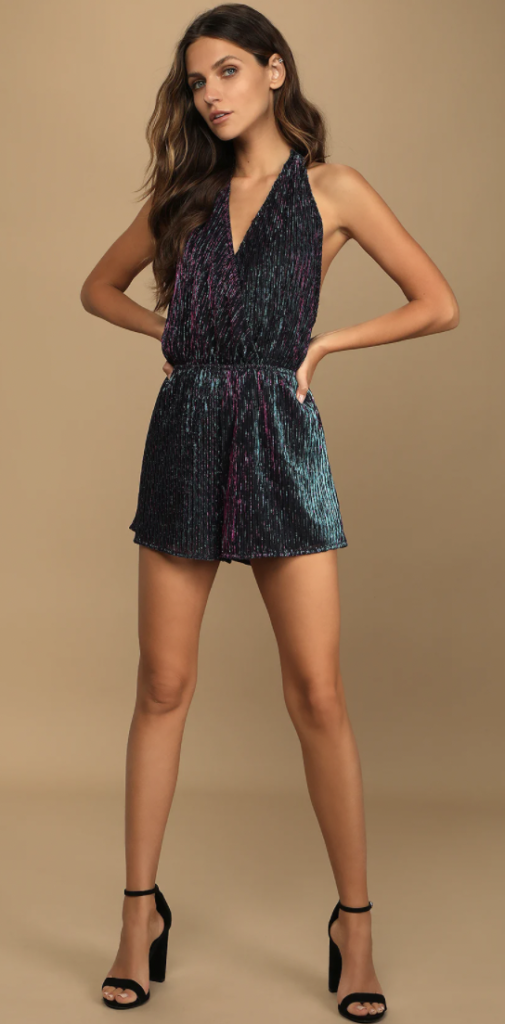 This romper is unlike any other romper you've had before! With it's metallic shine, open back, halter top, and striking fit, this is the ultimate date-night look!
Shop here; $54
6. Power of Love Red Strapless Jumpsuit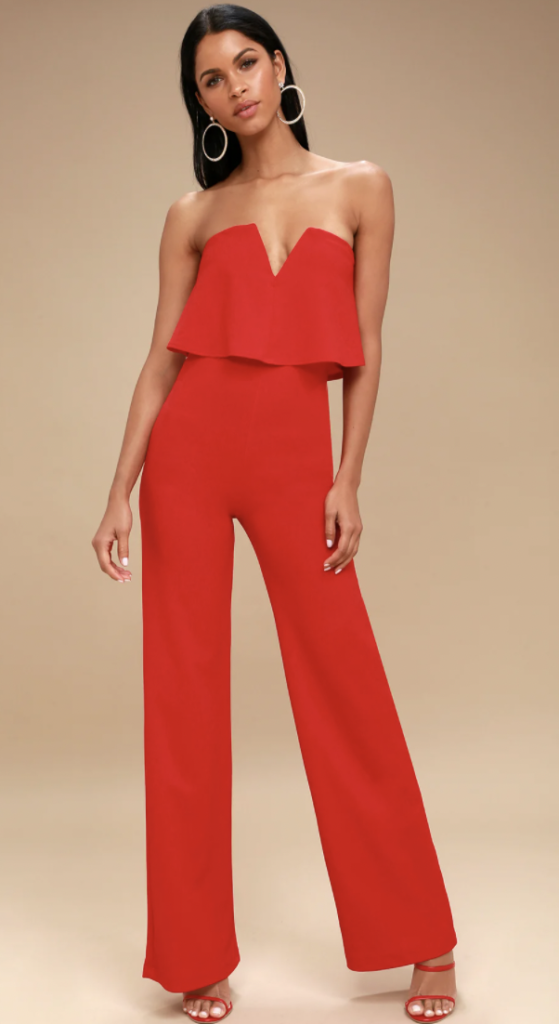 Turn heads and break hearts with the irresistible Power of Love jumpsuit! In addition to being a total statement maker, it also has a high, fitted waist top and relaxed wide-leg pants, with stretch knit fabric that shapes your body.
Shop here; $64
7. Strobe Lights Black Satin Rhinestone Fringe Mini Dress
This feminine, shiny, satin dress is your new go-to GNO outfit. You'll be posing for the IG stories all night while having the best time (and looking and feeling great!) with your BFFs.
Shop here; $48
Do you want to win big so you can buy your faves from Lulus?! Enter the #LulusOriginal giveaway for the chance to receive a $1,000 shopping spree to Lulus, along with an exclusive, virtual styling session that you can share with your BFF! You'll also have the chance to be featured on Lulus Official TikTok account – which has 374K+ followers!
Check out more details about how to enter here!
Have a healthy, happy, fashionable semester, and here's to being fancy and fun!