Figuring out what to wear to your first internship can be a bit tricky. How do you determine the line between business casual chic and just too casual? First impressions are always important, and we all want to start any new journey feeling confident and looking our best. As the temperatures are rising, it's important to create an outfit that will keep you cool and look sophisticated at the same time.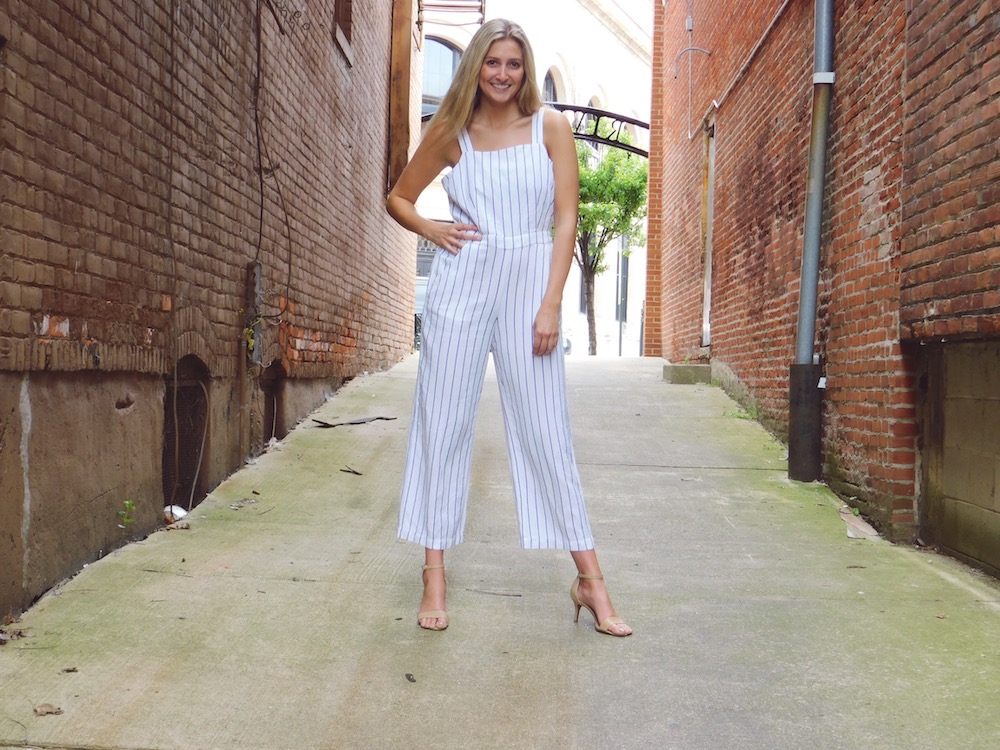 This Fashionista scored a killer PR internship in the hospitality industry. This job keeps her on the move, and she is constantly running around the city meeting new clients. Her work environment is laid-back and fun, which allows her to have a creative work wardrobe of both dressy and casual options. This Fashionista loves keeping her style minimal, classic and effortless. She loves her simple style because she can get ready within a few minutes on those extremely busy days.
For this look, she pairs a black and white striped jumpsuit with a strappy, open-toed nude heel. This look can be worn out on the town on a warm summer evening or to the office with a black blazer. If you want to give this look more of a summer flair, you could add a bold statement piece, such as a necklace or clutch.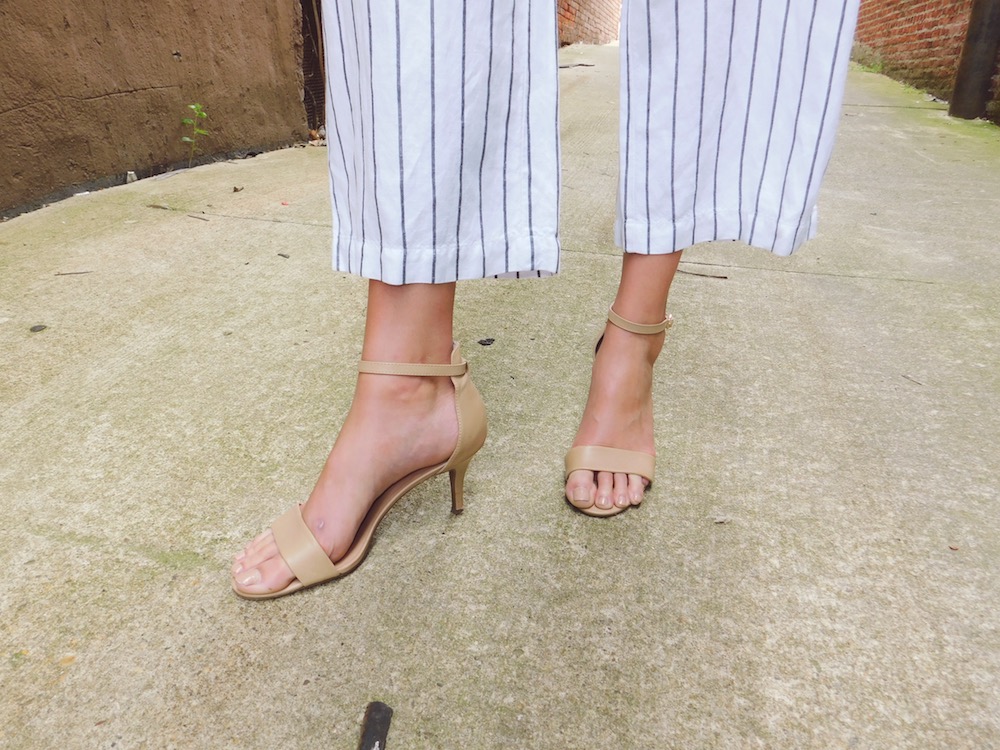 There are so many internships out there, so make sure you understand the dress code of the company you work for! Don't be afraid play around with the creative possibilities to make your internship wardrobe reflect your personality and style. If your internship requires you to be constantly on the go, remember that comfort and simplicity is key! Good luck this summer. You're going to rock it!
What is your internship style? Let us know is in the comments below!