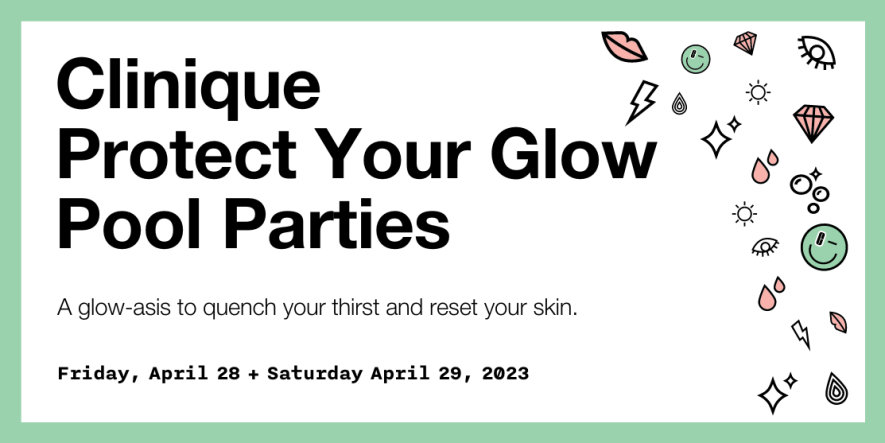 College Fashionista & Clinique are teaming up to help you protect your glow all summer long!
We're partnering with students & housing complexes at The University of Florida & Arizona State University for exclusive Clinique Pool Parties to get ready for summer with a #CliniqueGlowUp, featuring their award-winning Moisture Surge 100-Hour, and the NEW Moisture Surge SPF 28.
Find out when CF & Clinique will be on your campus below!
What to Expect
Mini Touch-Up and Glow Bar
We're bringing Coachella to Arizona and Florida! In between dips in the pool and laying in the sun, attendees can get in line for a speedy "glow up" with options consisting of eye gems and Clinique favorite products for glassy skin.
Moisture Bar
Learn how to embrace the summer of hydration at the Moisture Bar, where you can learn about Clinique's award-winning Moisture Surge 100-Hour and Moisture Surge SPF 28 directly from on-site Clinique educators.
Plus…
Cool off with delicious popsicles from your favorite local vendor, sip refreshing sparkling water, craft your own custom beaded bracelet or phone charm, and more. The first 200 attendees at each event will also receive exclusive Clinique merch and product samples!
All the Deets
University of Florida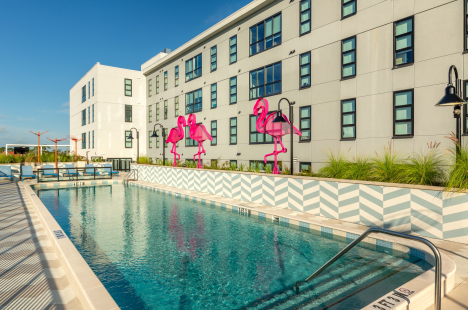 Location: Hub on Campus Gainesville
Date: Friday, April 28, 2023
Time: 1 PM to 3 PM EST
Arizona State University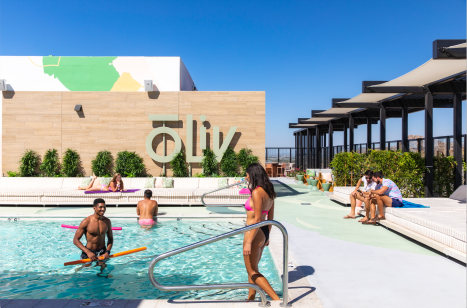 Location: oLiv Tempe
Date: Saturday, April 29, 2023
Time: 12 PM to 2 PM MST
You in? Register to save your spot!
Register for the Clinique Party on your campus below by Thurs. April 27, 2023. Space is limited, so these events are first come, first serve.
All applicants are eligible to register one (1) guest. All guests must be pre-registered.
Why We Love Clinique
Between watching skincare and makeup routines on TikTok, and texting our besties for their suggestions on getting rid of that zit before the first day of school, we all spend so much time trying to get the softest, healthiest and clearest skin. But thanks to Clinique – the first-ever line of dermatologist-developed skincare — we can finally achieve the skin we've always dreamed of. For the past 50 years, Clinique has developed makeup and skin services that deliver maximum results for all skin types, with fragrance-free, allergy-tested products and zero irritation.