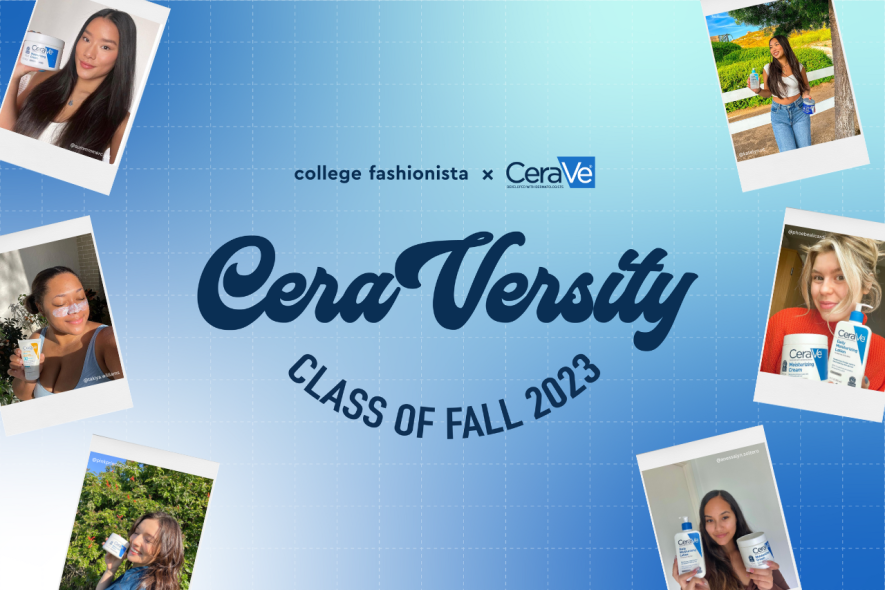 Is your skincare routine incomplete without your trusted face washes, lotions, and serums from CeraVe? Are you passionate about sharing your favorite products online and IRL with other people in the skincare-loving community? If so, then this is your sign to apply for CeraVersity Class of Fall 2023!
What is CeraVersity?
College Fashionista & CeraVe are SO excited to continue building and growing CeraVersity, a diverse and inclusive community of college students who are passionate about skincare, excited to create content across TikTok and Instagram, and are trusted Gen Z brand ambassadors for the CeraVe team!
We're looking for ambassadors to join the CeraVersity fam this Fall – and if you think you'd be perfect for this opp, then you need to apply right now! Check out everything you can expect if you're a selected ambassador:
You'll share your favorite CeraVe products on socials throughout the Fall semester to inspire and encourage your besties to add CeraVe to their skincare routines, too!
You'll host activities on your campus to sample CeraVe products – which is a great way to make new friends who share the same passion for skincare.
You'll have the chance to join virtual focus groups with the CeraVe team and fellow selected ambassadors to provide feedback to the brand & network!
You'll receive exclusive CeraVersity Class of Fall 2023 merch throughout the ambassadorship!
If you love all things skincare and are looking for real-life experience with one of the top skincare brands in the world, then you don't want to miss this valuable opportunity!
Who are CeraVersity Ambassadors?
Beauty and skincare influencers with 1,000+ followers across Instagram and TikTok
College students enrolled in in-person classes at a U.S. college or university
Influential, creative, and collaborative content creators who are open to talking about their skin concerns with their followers
Excited about the opportunity to build their resume by working with fan-favorite skincare brand CeraVe
Future Opportunities
CeraVersity is no longer accepting applications for the Fall 2023 ambassadorship. Interested in finding out more about future CeraVersity opportunities? Fill out the form below and a member of the College Fashionista team will reach out when apps are open for our next class of ambassadors!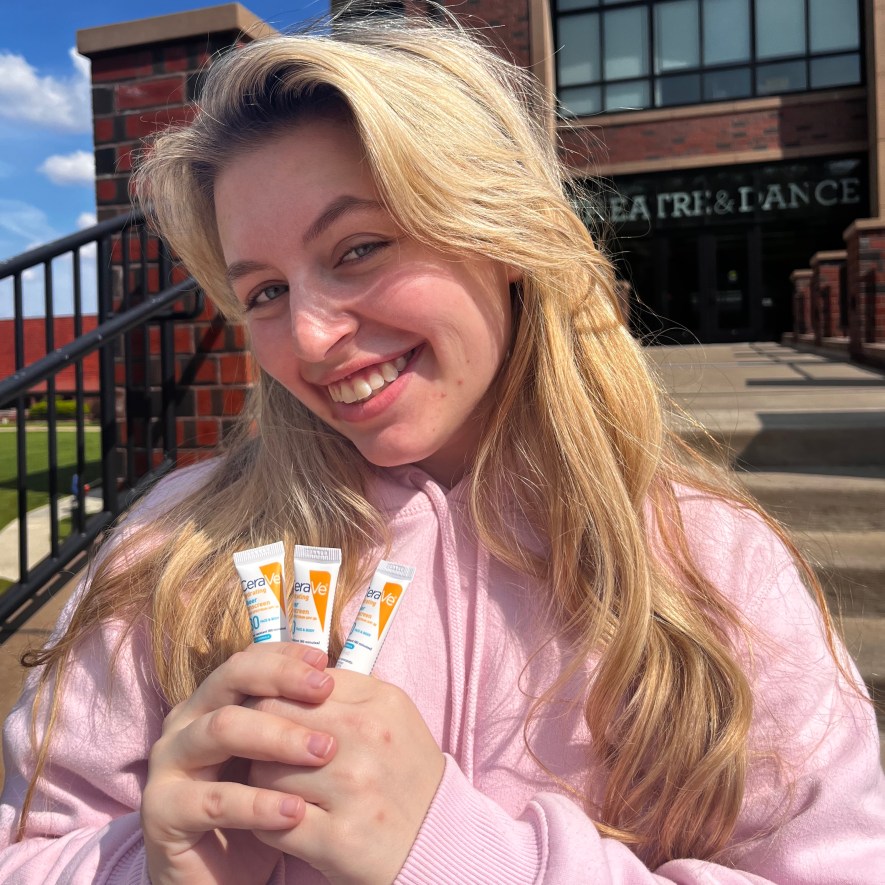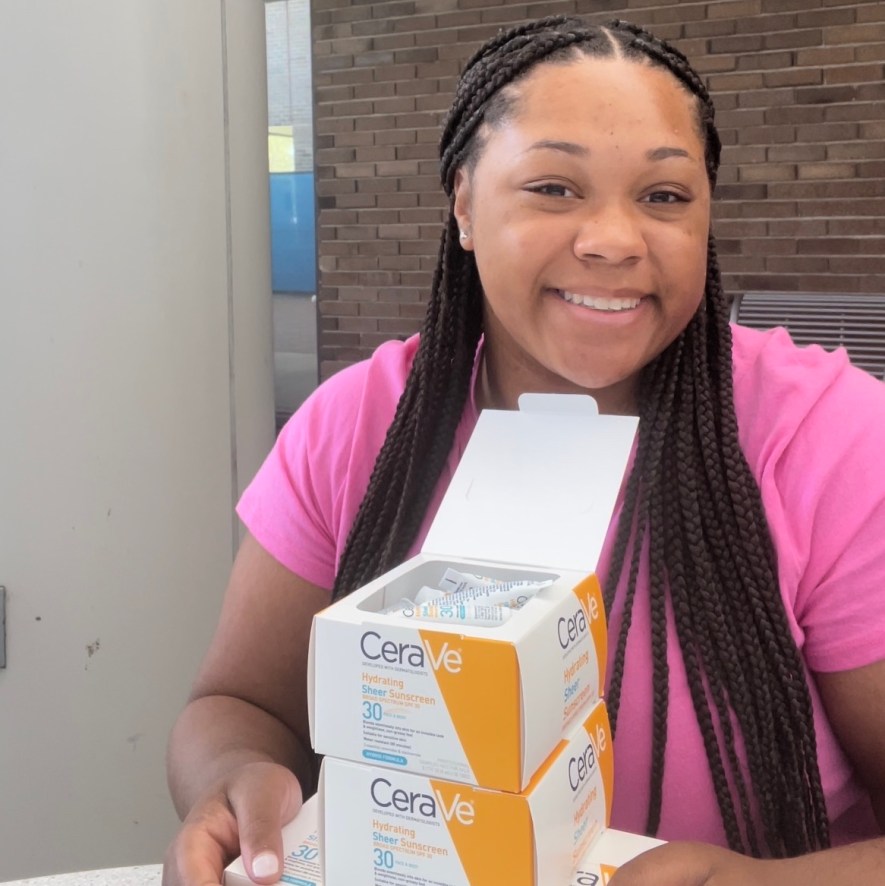 CeraVersity Class of Spring 2023!
More Perks You'll Get as a CeraVersity Ambassador
Community
Connect and network with other like-minded college students who are selected for the CeraVersity program.
Career Development
Gain skills and connections to help you land jobs and internships and directly network with CeraVe representatives through regular training events.
Social Media
Learn the ins and outs of managing social media for a brand as you partner with CeraVe as their social ambassador.
Create
Help inform CeraVe's Gen Z marketing strategies and future products through ongoing surveys, market research, and insight sharing throughout the ambassadorship.
Why We Love CeraVe
CeraVe has a comprehensive line of skin and body care products designed thoughtfully with three essential ceramides to deliver an incredible feel. Most importantly, all CeraVe products are developed in partnership with dermatologists to provide therapeutic, healthy, and comfortable skincare for all.
The Value of College Fashionista
College Fashionista is the destination for students interested in beauty and fashion. A digital community filled with thousands of college influencers who are ready to jump-start their careers, connect with other beauty and fashion enthusiasts, and build their brand partnership skill set right from their campuses.
Interested in gaining career advice from industry experts, working with your favorite beauty and style brands, or want to expand your on-campus network? College Fashionista is the community for you! Applications are reviewed on a rolling basis, and you can apply at collegefashionista.com/apply.