When it comes to fashion-related films, there are a few titles that inevitably come to mind. The most obvious choice will always be The Devil Wears Prada. (Because let's be honest—who doesn't like a good rags to riches story gone wrong?) Many would probably also name one of the countless fashion documentaries ranging from The September Issue to Scatter My Ashes at Bergdorf's. But what do you do when you've watched and re-watched every movie mentioned on iTunes's list of fashion-related films?
To answer that million dollar question, I did a little research and a lot of movie watching (you're welcome). By the time my free trials with Hulu, HBO, and Showtime were up, I'd come up with an out-of-the-box list of the films guaranteed to inspire your wardrobe.
Factory Girl (2006)—Who doesn't love a good tragedy? The film takes us back to the mid-1960s to follow socialite Edie Sedgwick as she rises to stardom alongside up-and-coming artist, Andy Warhol, and battles the struggles of fame. Stay tuned for a charming Bob Dylan impersonation by Hayden Christiansen.
Blow Up (1966)—If you're looking for authenticity, Blow Up has you covered. This film by Michaelangelo Antonioni provides a behind-the-scenes look at fashion photography in the 1960s.With stars ranging from Jane Birkin to Vanessa Redgrave to members of the Yardbirds, there's something in it for everyone.
The Great Gatsby (1974)—I don't know about all of you, but I'm always a fan of the classics. While the 2013 remake may be modern and flashy, I personally love the fashion of the 1974 edition.
Breakfast at Tiffany's (1961)—Okay, so this one's not so out-of-the-box, but it's pretty impossible not to love Audrey Hepburn and George Peppard in this cult-classic. This film will go down in history as the ultimate New York City love story.
Sex and the City (2008)—For a modern twist on the NYC love story, nothing beats Sex and the City. Whether you're a Carrie, Samantha, Charlotte, or Miranda, you're guaranteed to find some wild fashion choices and, of course, a little relationship advice.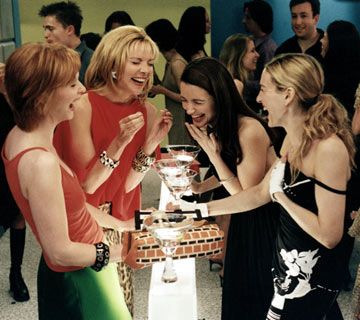 The Royal Tenenbaums (2001)—Who doesn't love a good Wes Anderson movie? Or seeing Luke Wilson in his glory days? This film is nothing short of interesting and filled with Gwyneth Paltrow being her amazing self.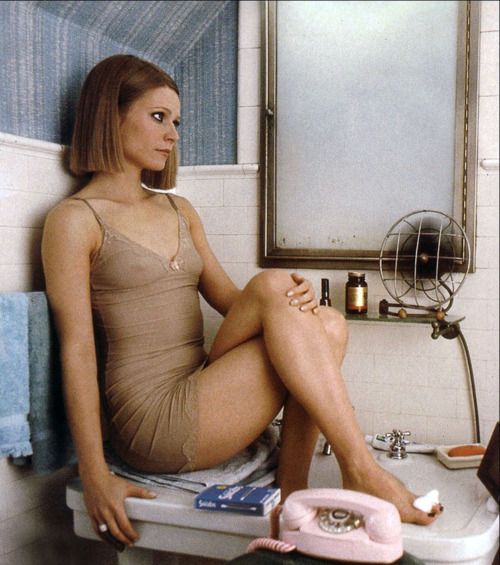 A Single Man (2009)—To be honest, I haven't actually seen this one; however, I have a thing for Colin Firth ever since Bridget Jones's Diary and I really love Nicholas Hoult a.k.a. Tony Stonem from Skins. Movie night, anyone?
Clueless (1995)—Now this one, on the other hand, I've probably seen a dozen or more times. Cher Horowitz was and always will be the ultimate fashion girl. Despite the '90s being long gone, her ability to rock knee high socks and plaid will forever amaze me. If you haven't seen this one, it's a definite must.
Alfie (2004)—I find it appropriate to start and end this list with Sienna Miller because her innate ability to always look utterly fabulous. Not only is Alfie where Sienna met Jude Law, but it's also filled with unbelievable style.