Time to bring on the heat! By now, we've transitioned our closet from sweats and jackets to denim shorts and crop tops. It may be a tough deciding what you want versus what you need for the summer. Though you can never have enough clothes and shoes, it's always good to declutter. Whether you're going on vacation with your family/friends or attending summer school (like I am), the following five accessories are an absolute must for summertime—a pair of sunglasses, a sticky bra, a pair of slide sandals, a bathing suit, and a hat.
Sunglasses.
Having a pair of shades is essential. Not only do they protect your eyes from the blazing, hot sun as you drive and walk around, but also adds a nice touch to any summer outfit. There are all kinds of different frames from cat eye, aviators, round, or oversized. It's all up to you and what compliments your face shape. I for one, love the aviators and oversized look! Sunglasses can range from $5 to $200+. It's great to invest in a pair because after all, they're going to be your best summertime companion.
Sticky Bra.
For those who are obsessed with anything and everything off-the-shoulder, a sticky bra is a definite must. A sticky bra is an adhesive bra that is made of silicon to support your breasts. It sticks to your breasts and stays there without having the hassle of hiding bra straps. You're able to use a sticky bra more than once and trust me, they're not uncomfortable when wearing a strapless/backless/frontless clothing.
Slide Sandals.
You can stray away from sneakers and boots and still feel secure and comfy. The ease of slipping on some sandals and heading out the door makes it convenient for every day. It's a simple yet chic sandal. You can wear these with jeans, a dress or a skirt and still look put together. It's a great twist on typical flip-flops.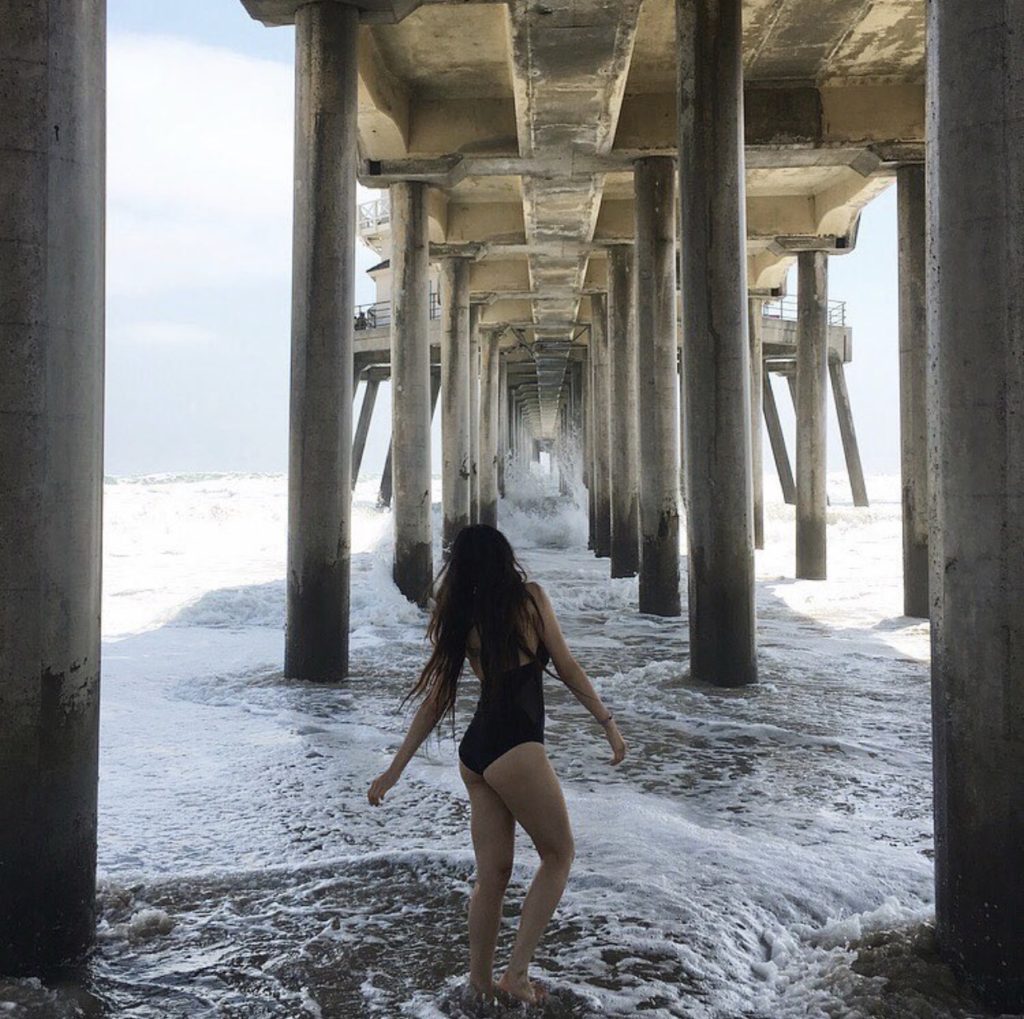 Bathing suit.
A cute bathing suit to give you a boost of confidence is much needed when you plan your beach getaway or simply enjoying your day in your backyard pool. I've been noticing a ton of girls sporting one-pieces or high-waisted swim suits lately. Wear a bathing suit that makes you comfortable and gives you that "bae-watch" feeling.
Hat.
On those days where you don't feel like doing your hair or you're in a rush, throwing on a hat is the perfect way to quickly head out the door looking good. There are hats for any occasion—visors, fedoras, baseball caps, or floppy hats. Aside from being protecting your head and face from the sun's rays, a hat is also the perfect accessory to jazz up any summer outfit.
Aside from these top five accessories, always remember to keep cool and stay hydrated!
What are your summer must-haves? Let me know in the comments below.