The weather is finally starting to cool down, the leaves are changing, and of course we are switching our iced lattes to hot. It's ~officially ~ fall and although this isn't the fall season anyone expected, it does not mean your wardrobe has to suffer. From one fashionista to another, I will hook you up with the most must-have pieces this fall. Below you'll find the 10 items from shoes to skirts that are turning heads on and off the screen. Bonus: they're all affordable because college is expensive. Happy shopping!
1. Faux Leather Pants
First thing's first let's talk leather! Every fall/winter season leather makes a comeback but this year it's back with a new styling. This "boyfriend style/relaxed fit" are so easy to dress up into a cohesive monochromatic look or pair down with a classic tee and booties. I found the perfect pair that will not shatter your wallet and still give us quality from Revolve.
Faux-leather pants, freepeople.com, $78, shop now
2. Sweater Vests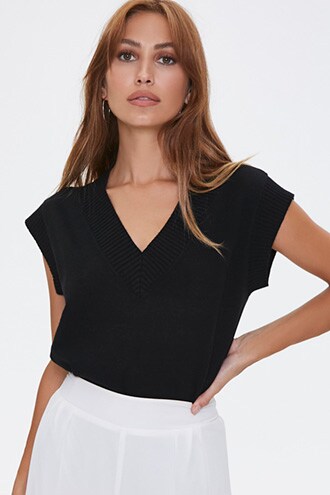 Next, we have sweater vests! Truthfully, I did not see this coming. The sweater vest has reinvented itself into something a cool girl would now wear with a splash of private school vibes. Sweater vests look amazing on top of an oversized button up or an oversized short sleeve top! It immediately takes your basic outfit to a mix of neutral pattern play and materials! Thank me later sisters, this will kill your feed and add a tasteful twist to your style.
Sweater vest, forever21.com, $18, shop now
3. Sweatsuit Set (Hoodie + Sweatpants)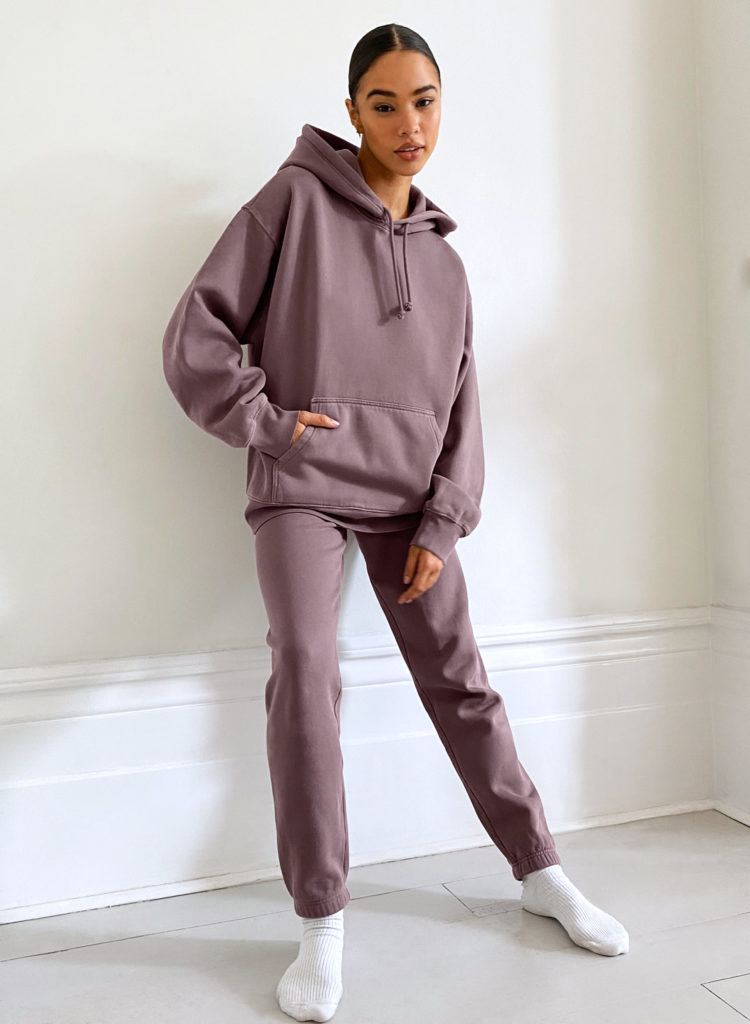 Obviously we need something to wear for Zoom University, so why not the classic sweatsuit set. Retail stores are so saturated with 100's of the same style of sweat suit sets, so the pro tip is to get yourself a pair that has a unique color you will be wearing all week *no judgement here*. Aritzia has been killing the game with sweatpants, crewnecks, hoodies, cropped sweaters, and zip-ups with their color blocking and I am here for it. For styling, keep it very simple and let the set do all the work for you. Just pair with some classic white socks + Nike sneakers and you are set to go for the class you are already five minutes late to.
Hoodie + Sweatpants, aritzia.com, $140, shop here
4. Knit Sets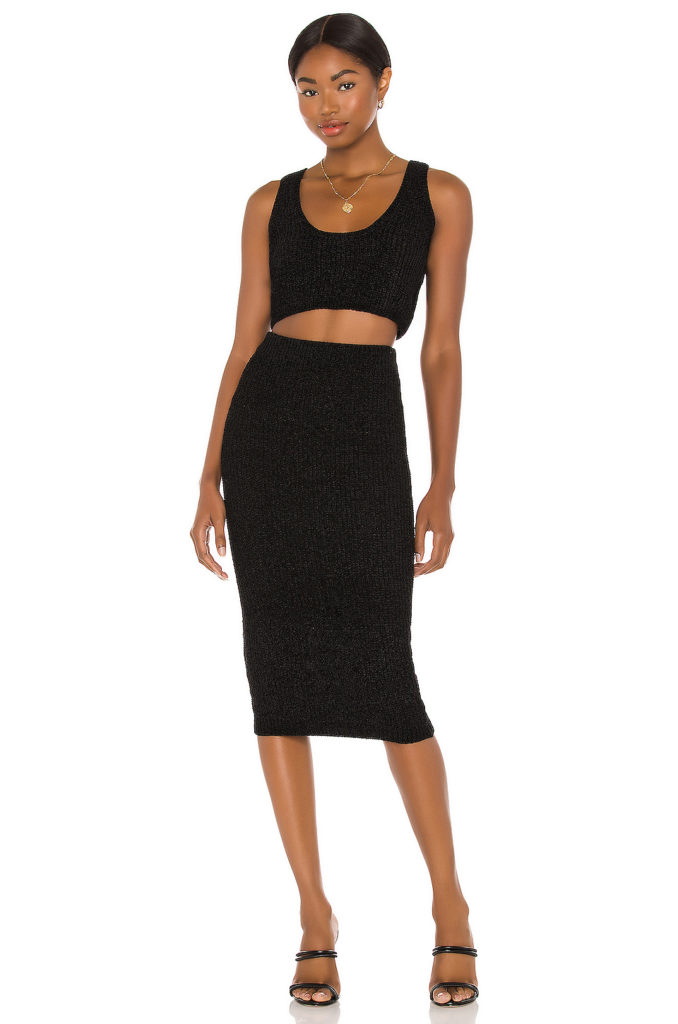 Knit sets but make it fashion. These are so comfortable but also make you look extremely put together. This set from Revolve is perfect and their price ranges from high to low. It also looks exactly like the high price point ones featured as well! For styling, allow the set to be the focal point and pair with dainty jewelry. As for shoes it could be a knee high boot or kitten heels that match the color of your set. Given this set has no sleeves, I would play with materials & throw on a black, cozy oversized cardigan to match that midi-length.
Skirt + Knit Tank, revolve.com, $80, shop here
5. Knee High Boots
Now let's get into the nitty gritty..shoes. These snakeskin, knee high boots have just about been the hardest boots to get your hands on. Especially if you are looking for the perfect shade of brown or white and the fact that they typically run for $300+. Obviously that is a no-go for us hustling, college students. With that being said, I have come to the rescue and become obsessed with these from Princess Polly for their amazing price and quality! Some classic styling that has been seen everywhere on Insta has been tucked under/over your relaxed denim, with a simple midi skirt, or even with an oversized sweater or tee.
Croc Style Knee High Boots, princesspolly.com, $115, shop here
6. Blazers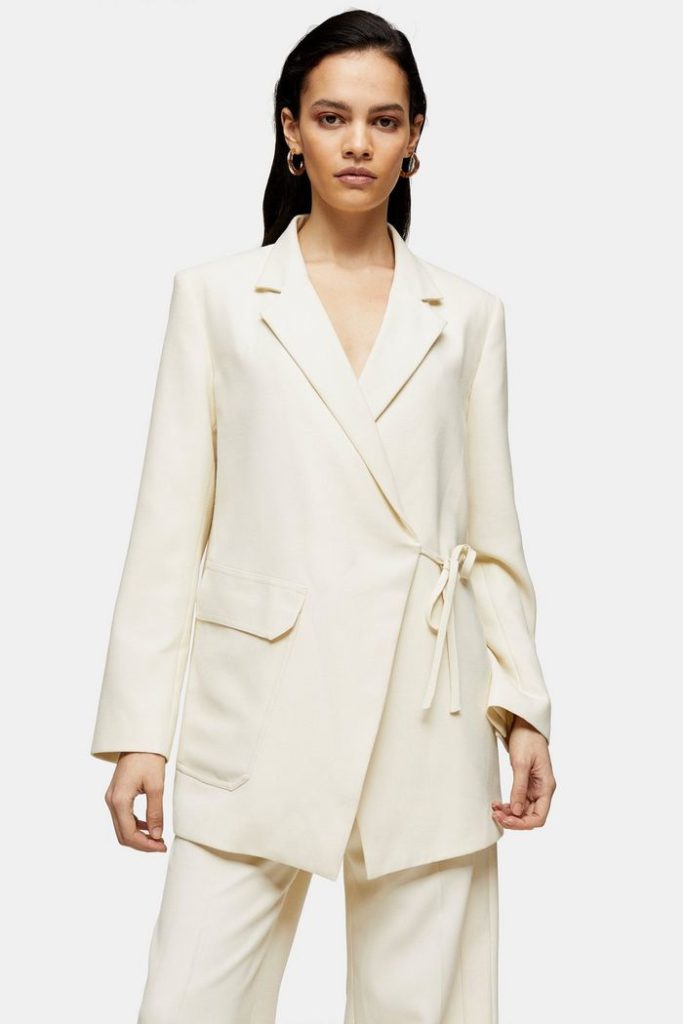 Blazers, blazers, blazers. They are always trending and always a staple to have in the closet. With that being said, this blazer from Topshop adds a new elevated twist to the blazers you already have in the wardrobe! This piece looks amazing over a simple turtle neck, body-con, or be bold and even just wear the blazer as is! P.S. Bad Bunny was just spotted sporting this blazer.
Blazer, topshop.com, $175, shop here
7. Faux Fur Cardigans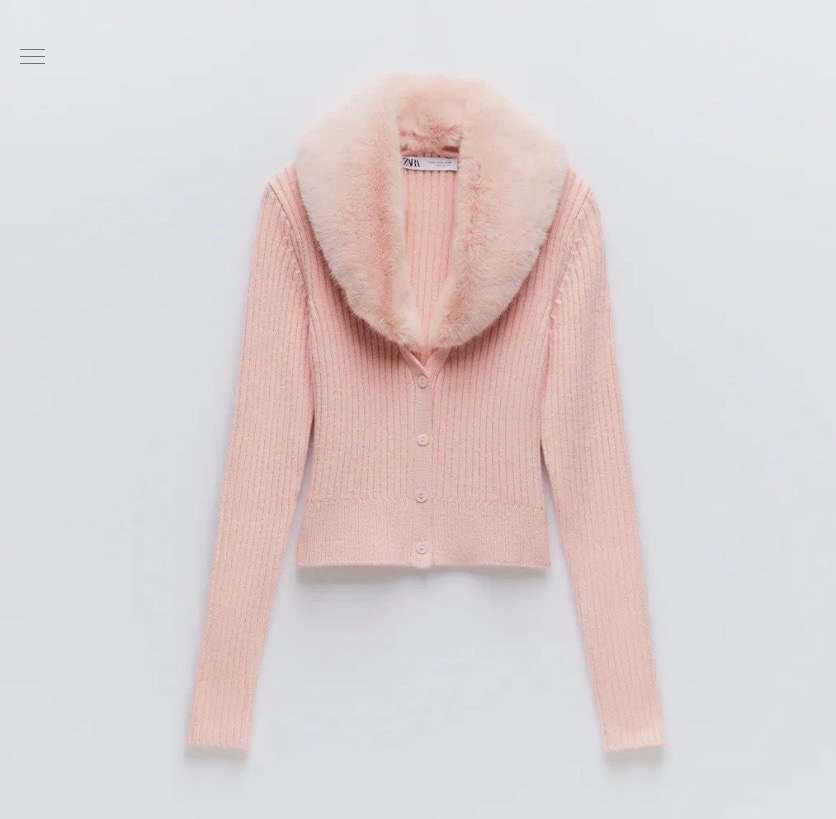 If anyone has been obsessing over Emily in Paris on Netflix, then you will be having major "fomo" for Paris vibes & Parisian fashion. Say hello to the perfect cardigan to give you those high-fashion vibes. Style this cardigan with jeans or maybe a more formal pant for a dressy look. Or you could even add a matching colored mini skirt with sheer tights to really own that Parisian style.
Faux fur cardigan, zara.com, $50, shop here
8. Double-Breasted Trench Coat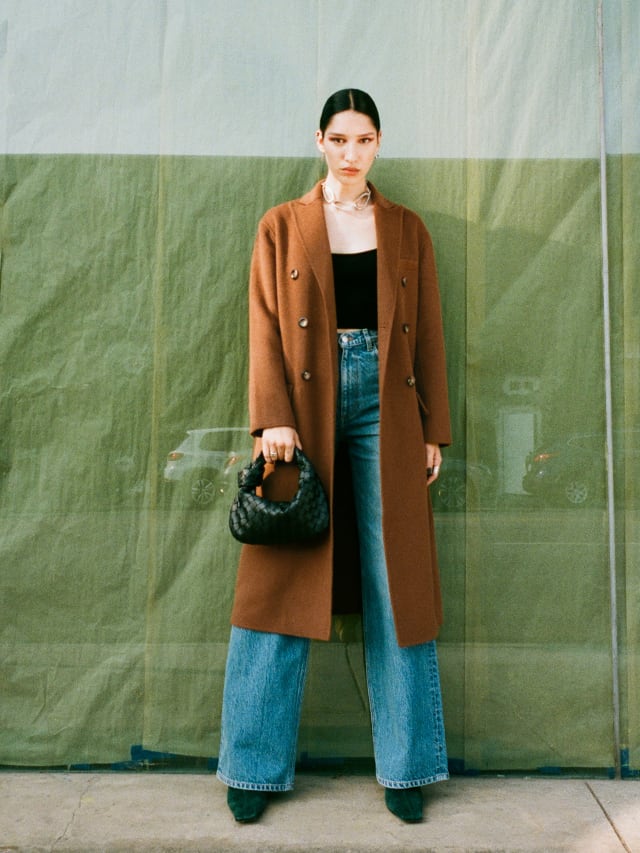 Coats are always a must. Fact: coats elevate every look. The teddy bear brown color is perfect for almost every outfit and winter. This coat is one of those items that becomes a timeless piece and you will bring out every year once it starts to get chilly. Pair this coat with a sweat suit set for cozy days, or just a simple jeans and hoodie underneath to make it more versatile and pair with a chunky sneaker.
Trench Coat, reformation.com, $348, shop here
9. Leather Pleated Skirt
Tis' the season to bring back all black looks and stay warm. Fashion bloggers have been pairing this midi skirt with sheer tights, long black boots, and a tight fit black turtleneck to seal the deal. This skirt from Nordstrom is such an elevated look and so classy.
Faux Leather Pleated Skirt, nordstrom.com, $130, shop here
10. Bucket Hat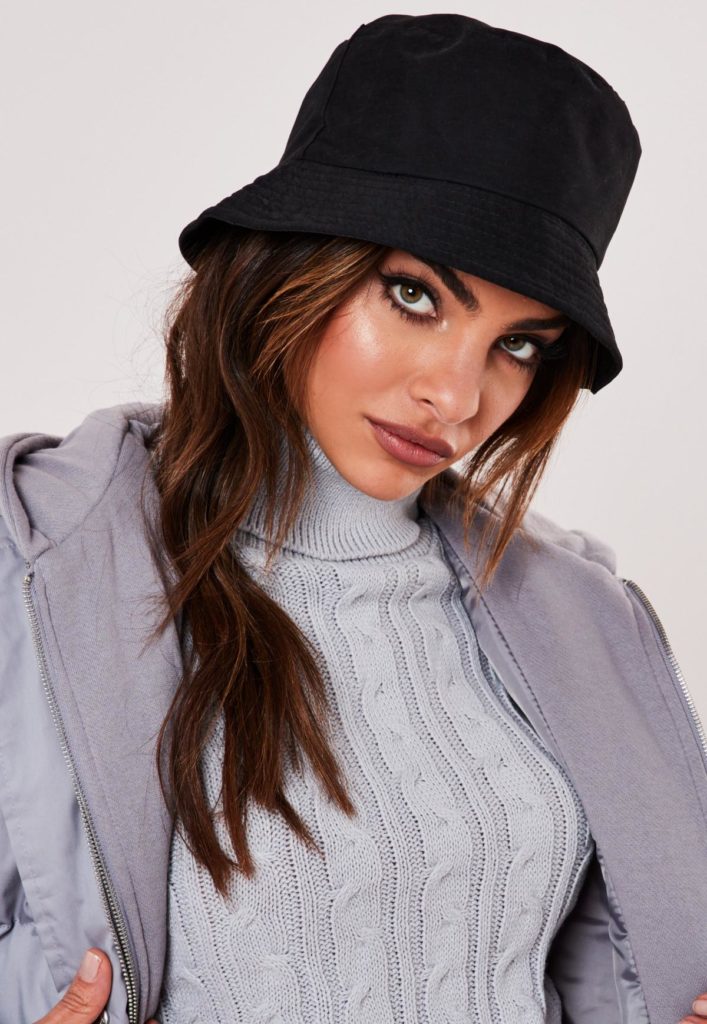 The last thing you need is a hat to accessorize your super, trendy in-season look! If Prada doesn't fit your college budget, meet the perfect dupe. Pair it with some relaxed jeans, cropped long sleeve, and sneakers for a casual everyday look that 100% looks put together. This hat is the perfect add on to your streetwear style and also covers the bad hair days we all have every once in a while.
Black bucket hat, $11, missguidedus.com, shop here