So, it's fair to say that most of us are obsessed with Rihanna, right? Not only is she the queen behind hits such as "Umbrella" and "Love On The Brain," she is a seriously successful entrepreneur. Between her glamorous makeup line Fenty Beauty and her beloved lingerie and sportswear brand Savage X Fenty, she showcases how she is a star both on and off the stage. While college students are huge fans of Rihanna and blast her on repeat at parties, her style products may not be in your small college budget just yet. No worries! With Amazon Prime Day happening on July 11 and 12, it's time to find the very best Savage X Fenty dupes, specifically for those athletic-wear-loving girlies.
These deals won't only save you some cash for your next Starbucks cold brew, but they will also make you feel comfortable and confident for your upcoming gym workout, outdoor run, or mid-afternoon nap.
1. TomTiger Women's Yoga Pants, $25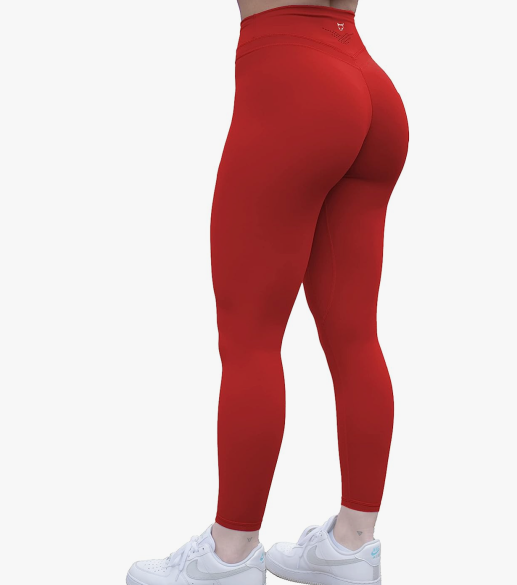 The Savage X Fenty sportswear collection features myriad bright, popping colors including orange, hot pink, and more. These TomTiger leggings in bright red are a near-perfect dupe for Rihanna's Fire Engine Red Hotline High-Waist Legging, normally retailing for $65.
2. Dragon Fit Sports Bra, $19
The popping colors aren't just for Savage X Fenty leggings, it's also a staple in the brand's sports bras, and even lingerie items, too. This Dragon Fit hot pink sports bra is the dash of neon you need to feel confident and ready to tackle that early a.m. workout, for a fraction of the price.
3. AUROLA Criss-Cross Workout Sports Bra, $25
If you need a light, unlined sports bra with a cute strappy design in the back, similar to Savage X Fenty's Rib Xssentials bralette, look no further than this AUROLA-brand item. Sometimes, you just need a super bra for full coverage and support without any extra padding.
4. RUNNING GIRL Strappy Sports Bra, $18
Rihanna is definitely a fan of the strappy, criss-cross look with cut-out patterns when it comes to Savage X Fenty sports bras. Achieve this look for half the price with the RUNNING GIRL Strappy Sports Bra, available in black, leopard print, and beyond.
5. Jockey Women's Activewear Bike Short, $11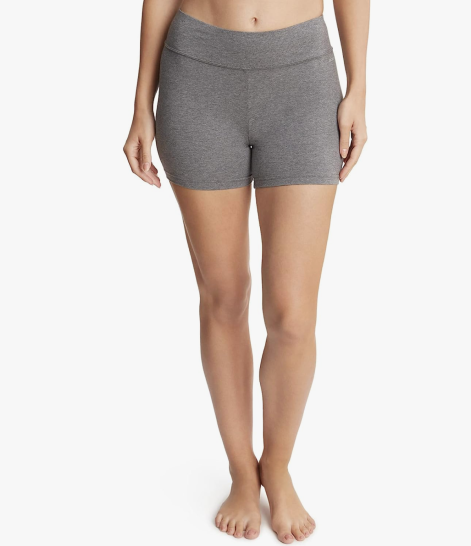 If you need the perfect dual athletic/pajama short, the Jockey-brand bike short is ideal for running and sleeping in, reminiscent of Rihanna's loungewear item, Rib Xssentials Boy Shorts.
6. Gihuo Women's Athletic Lightweight Workout Jacket, $20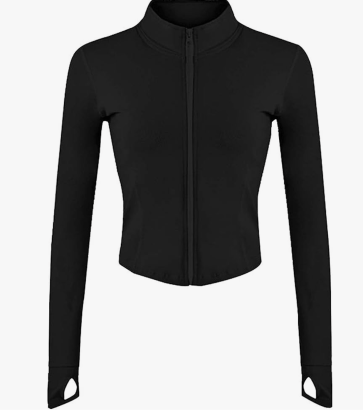 Prepare for fall morning runs this semester by adding the Gihuo lightweight jacket to your Amazon Prime Day cart. The sleek cropped design is a great dupe for Savage X Fenty's Main Player Half-Zip Top.
7. Colorfulkoala Women's High-Waisted Biker Shorts, $14
Whether you're a serious jogger or just have a lot of events you need to wear a dress to lined up in your schedule, having a solid pair of biker shorts is a college closet necessity. These black shorts are cute for exercising and for going out on the town in an oversized band tee, and you won't have to pay the Savage X Fenty price.
8. The Gym People High Waist Yoga Pants, $20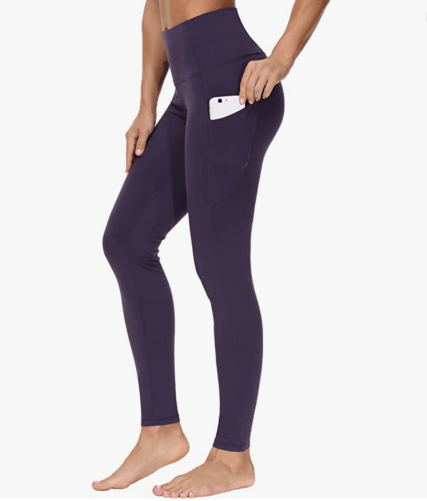 As much as Savage X Fenty loves its bright colors, it also features gorgeous gem tones across its sports bras, leggings, and shorts. Opt for this deep purple pair of leggings from The Gym People if you want a tinge of subtle color.