It's almost rush season—but don't panic. While it might seem like this is about to be the most important week of your life (well, besides graduation, college move-in day, and all the other amazing IRL mems you made this summer), at the end you'll find a group of amazing sisters that will help you survive the rest of your college experience The first step? Finding rush week outfits that are just as amazing, confident and stylish as you are. Forget the overdone patterned shift dress and leather sandals and really dress to impress. Here's exactly what you need to stand out from the sea of other PNMs (that's potential new members) during every round of rush.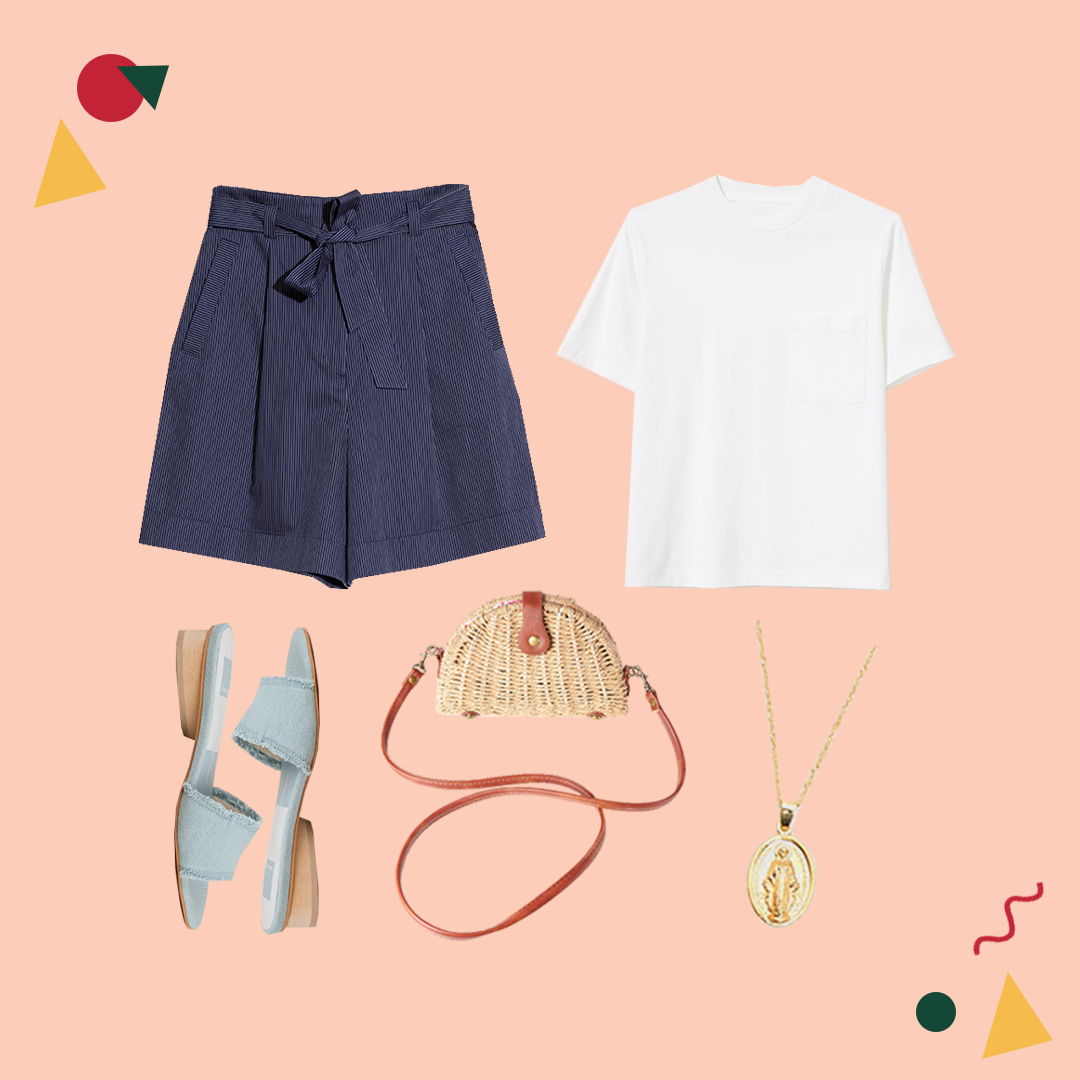 Round One
It can be hard to show off your own style when you're wearing the same T-shirt as everyone else, but every fashion-lover knows that it's really just a blank canvas. Make a killer first impression with longline shorts complete with unexpected details, like a paper-bag waist that will have your future sisters already wanting to dip into your closet. For added flair, grab statement jewelry and a pair of textured mules that will be comfortable as you make your way down sorority row.
Get this look: Everlane The Oversized Pocket Tee ($25), & Other Stories Belted Pinstripe Shorts ($89), Dolce Vita Adalea Light Wash Denim Slip On Sandals ($63), Storets Half Moon Straw Bag ($52), Nasty Gal You Rule Sovereign Necklace ($10)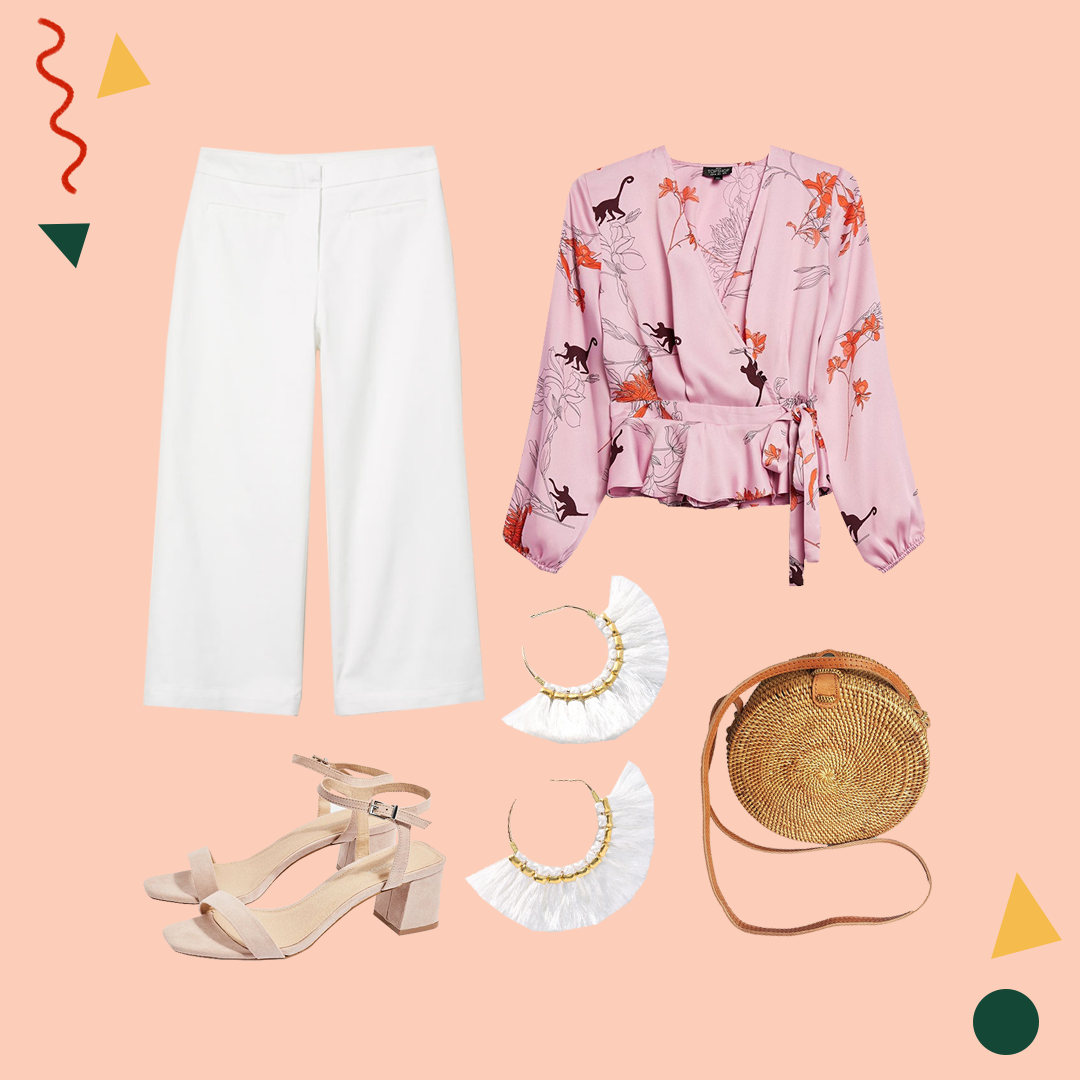 Round Two
You've survived the first round: now it's time to breathe. For round two, play with recruitment-approved pastels and florals but keep things unexpected with a pair of culottes. An on-trend straw bag will not only serve as a chic accent to your look, but it will also be a great place to stash your lipstick, a granola bar, gum, and anything else you need to help you power through the long day ahead.
Get this look: Topshop Satin Wrapped Blouse ($65), H&M Cropped Twill Pants ($50), Topshop Dallas Square Sandals ($48), Rattan Nation Hand Woven Round Rattan Bag ($27), Lulu's Tasha Ivory Tassel Earrings ($12)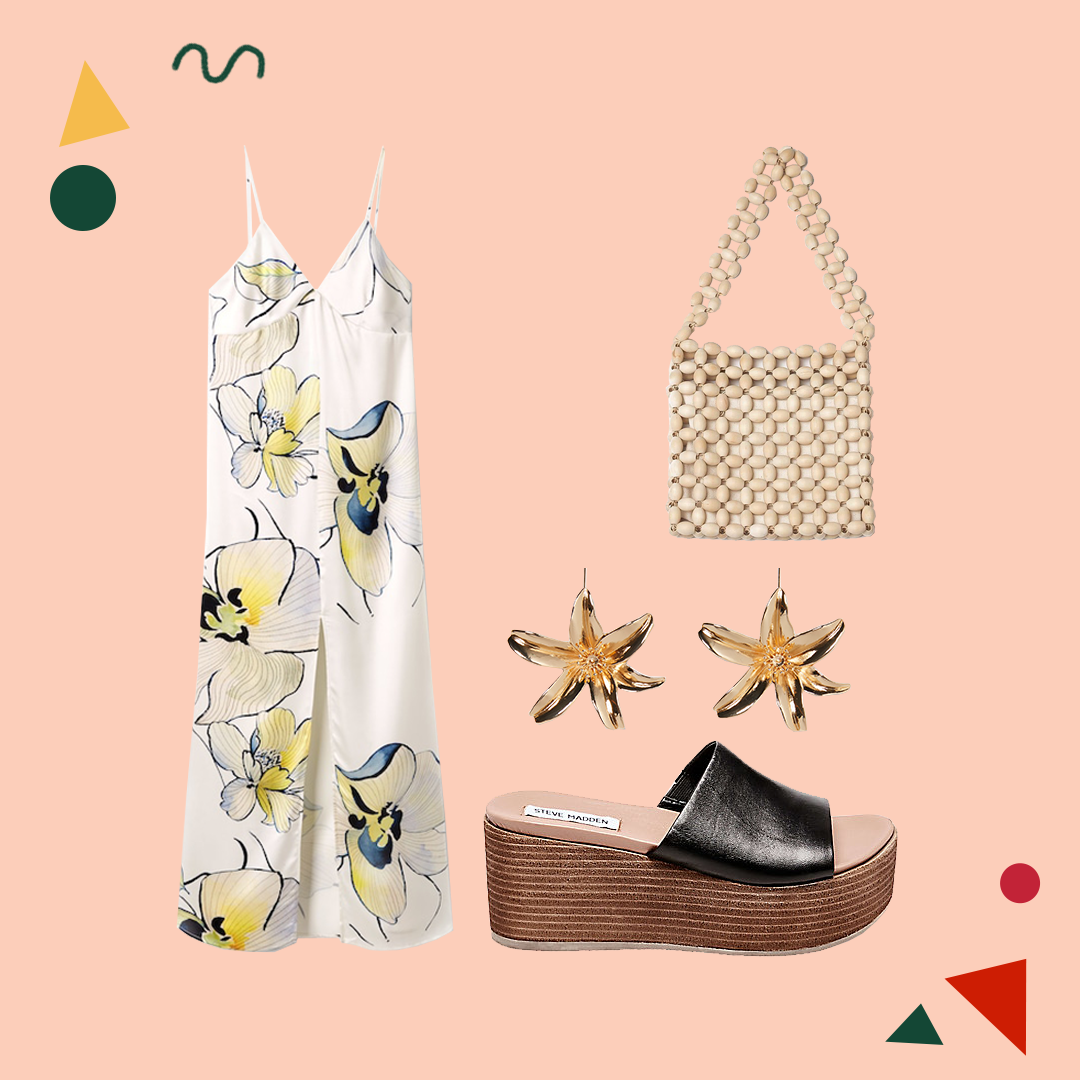 Round Three
You're so close to bid day! Keep things sweet and stylish as your time spent at each house gets longer. A breezy, floral maxi-dress will be a great conversation starter as you meet more sisters from the chapters you've grown to love. Grab a beaded bag and a pair of flatform slides (hello, your feet deserve a break after all the standing you've been doing) and you'll be ready to nail another day of glorified speed dating.
Get this look: MANGO Satin Floral Dress ($120), Steve Madden Heated Wedges ($90), Pixie Market Wood Bead Bag ($158), MANGO Metal Piece Necklace ($26), Zara Metal Flower Earrings ($18)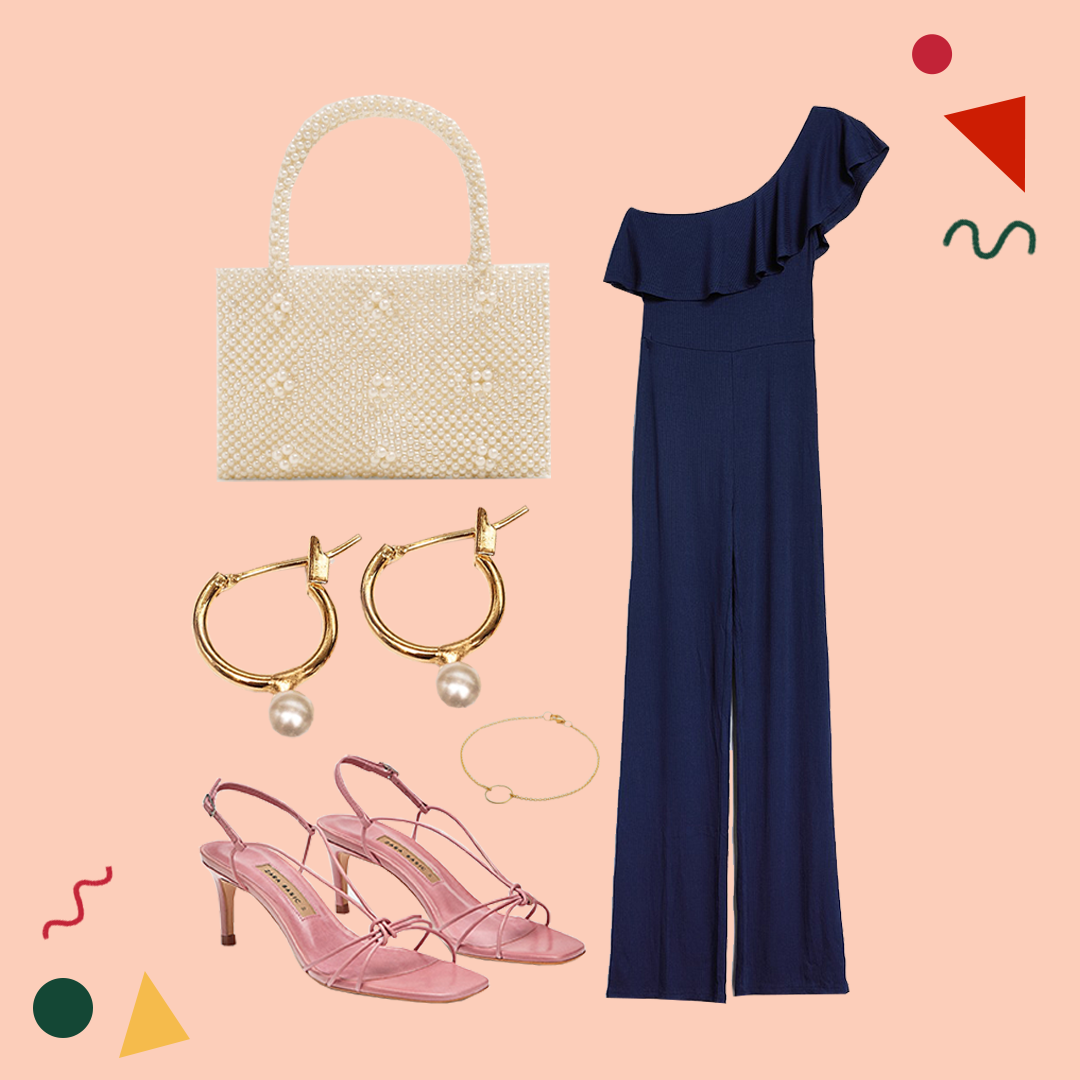 Preferential Round
Pref is usually the hardest round to shop for—on one hand, you don't want to look like you're heading out for a wild night at the club but you also don't want to look like a total snooze. To avoid the usual high-necked, long-sleeved cocktail-dress route, opt for a sophisticated jumpsuit. Delicate jewelry, a pearl bag, and chic mules will ensure that your look is simple and elegant for the most intimate and final round of rush.
Get this look: Farrow Sasha Ruffle Jumpsuit ($23), MANGO Pearls Bag ($80), Pixie Market Pearl Mini Hoop Earrings ($18), Vrai & Oro Circle Bracelet ($120), Zara Leather High Heeled Strappy Sandals ($70)
What are some of your rush week outfit ideas? Show us on social media! Don't forget to tag @cfashionista.