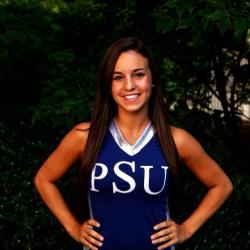 my bio
Hello Style Gurus! My name is Veronica Rossi and I am currently a sophomore at Penn State University majoring in Advertising and minoring in Business. Given I have had a passion for fashion for as long as I can remember, I am thrilled to be given this opportunity to be a Style Guru for College Fashionista for the upcoming fall semester. Here at Penn State I am also extremely thankful to be a member of the Lionettes Dance Team. Fashion and dance have crafted me into the individual I am today. I am also a chipotle addict, beach girl and dog lover. I look forward to the amazing experiences and knowledge I will gain from being a Style Guru this semester!
Where's the love?
It's easy! Just click on the heart icon to show a look some love and it will be saved here for you to come back to later.
You can also follow individual Style Gurus® and their latest articles will appear here.